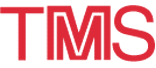 2001 Electronic Materials Conference: Exhibition
---
June 27-29, 2001 · 43RD ELECTRONIC MATERIALS CONFERENCE · Notre Dame, Indiana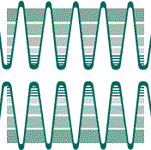 The 43rd Electronic Materials Conference (EMC) sponsored by the Electronic Materials Committee of TMS will be held at the University of Notre Dame, Notre Dame, Indiana, from Wednesday, June 27 through Friday, June 29, 2001. The conference provides a forum for topics of current interest and significance on the area of preparation and characterization of electronic materials. Individuals actively engaged or interested in electronic materials research and development are encouraged to attend this meeting, and papers in this general subject area are solicited.

The EMC is again being coordinated with the Device Research Conference (DRC) of IEEE, which will be held at the same location, Monday, June 25 through Wednesday, June 27, 2001. This coordination is made in recognition of the strong interaction between electronic materials and device research and should provide for maximum exchange of information between attendees of both conferences.
ABOUT THE EXHIBITION
In addition to a very strong program, EMC is featuring an exhibition of electronic materials technology and related services. It is an opportunity for EMC attendees to meet these providers and acquaint themselves with their capabilities and products. You are encouraged to visit the tabletop exhibits and interact with the participating vendors.

Exhibit Location: First Floor, DeBartolo Hall

Exhibit Dates and Hours:

| | |
| --- | --- |
| Wednesday, June 27 | 9:00 AM–4:00 PM |
| Welcoming Reception | 7:00 PM–9:00 PM |
| Thursday, June 28 | 9:00 AM–4:00 PM |

Reservations & Information:
Cindy A. Wilson, Exhibits Coordinator
TMS/EMC Technological Exhibit
184 Thorn Hill Road
Warrendale, PA 15086-7514
Telephone: 724-776-9000, ext. 231
Fax: 724-776-3770
E-mail: wilson@tms.org
To reserve space for the 2001 EMC Exhibition, simply complete and return the secure on-line space reservation form (which is also available for download in portable document format). To allow sufficient time for advance planning and promotion, prospective exhibitors are encouraged to return the reservation form no later than May 25, 2001.
RESERVATIONS WILL BE ACCEPTED ON A FIRST-COME-FIRST-SERVED BASIS.


2001 EXHIBITOR LIST (partial list)
| | |
| --- | --- |
| Accent Optical Technologies | k-Space Associates Inc |
| AIXTRON | Kluwer Academic Publishers |
| Alan Burrill Technical Sales | Lake Shore Cryotronics Inc |
| Applied Epi | Logitech Product Group |
| Bede Scientific Inc | MMR Technologies |
| Compound Semiconductor | Riber Inc |
| Cree Inc | SAES Pure Gas |
| Digital Instruments | SVT Associates Inc |
| Epichem | Tekmatex Inc |
| Evans Analytical Group | Thomas Swan Scientific Equipment Ltd |
| IQE Inc | Wafer Technology Ltd |
| Janis Research | |
THE EXHIBITION PACKAGE
Your Exhibition fee of $1,000 includes:
10'x10' Exhibition Space with eight-foot back drape and three-foot side drape.
One-eight foot table
Two-chairs
Standard Electrical Service
Complementary listing in the Show Directory— Distributed to all meeting registrants
One complimentary registration to the technical sessions and exhibits
Hosted Welcoming Reception in the Exhibition Area
Hosted coffee and refreshment breaks in the Exhibition Area
One-complimentary ticket to the EMC Dinner Event
Exhibition Management Services
CORPORATE SPONSORSHIP OPPORTUNITIES
As the Exclusive Sponsor of one of the following activities at the Electronic Materials Conference, you will be given the opportunity to showcase your company name and logo to ALL conference and exhibit attendees! Each opportunity will provide you with exclusive name/logo recognition as follows:
Signage
Web Site Recognition
In Conference Promotional Materials
Conference Program Recognition
Proposed Sponsor Activites:
Welcoming Reception
Coffee Breaks
Continental Breakfast
Conference Dinner Event/Banquet
Please contact Cindy A. Wilson at TMS at 724-776-9000 ext. 231, fax 724-776-3770 or e-mail wilson@tms.org to discuss these exciting sponsorship opportunities.
---
The information on this page is maintained by the TMS Meetings Department (mtgserv@tms.org).