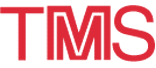 2001 Electronic Materials Conference: Attendee Services
---
June 27-29, 2001 · 43RD ELECTRONIC MATERIALS CONFERENCE · Notre Dame, Indiana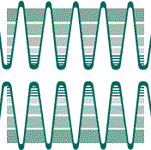 The 43rd Electronic Materials Conference (EMC) sponsored by the Electronic Materials Committee of TMS will be held at the University of Notre Dame, Notre Dame, Indiana, from Wednesday, June 27 through Friday, June 29, 2001. The conference provides a forum for topics of current interest and significance on the area of preparation and characterization of electronic materials. Individuals actively engaged or interested in electronic materials research and development are encouraged to attend this meeting, and papers in this general subject area are solicited.

The EMC is again being coordinated with the Device Research Conference (DRC) of IEEE, which will be held at the same location, Monday, June 25 through Wednesday, June 27, 2001. This coordination is made in recognition of the strong interaction between electronic materials and device research and should provide for maximum exchange of information between attendees of both conferences.
COMPUTER/NETWORK FACILITIES
Registrants will have access to Notre Dame's information technology infrastructure, which includes more than 500 workstations in 13 computer clusters, and the ResNet Ethernet network providing internet access to all campus dorm rooms and several public areas. A temporary username and password will be provided to advance registrants upon check-in. Each technical session room is equipped with both Windows and Power Mac workstations and video projectors. Speakers wishing to use PowerPoint may bring presentations on CD, floppy, or 100 Mb Zip Disks.
MESSAGES
Telephones and a message board are located near the Registration Desk in McKenna Hall. Messages will be posted in this area throughout the conference. The Message Center phone number is (219) 631-6691. Faxes may be sent to (219) 631-8083. Packages may be sent to McKenna Hall, EMC Conference, Notre Dame Ave., Notre Dame, IN 46556. Messages are also posted in the Residence Halls. If you are residing on campus, please speak with a university housing representative to receive the appropriate telephone number to be used in an emergency.


---
The information on this page is maintained by the TMS Meetings Department (mtgserv@tms.org).