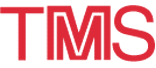 1998 EMC: General Information
---
June 24-26, 1998 · 40TH ELECTRONIC MATERIALS CONFERENCE · Charlottesville, Virginia

Sponsored by the Electronic Materials Committee of The Minerals, Metals & Materials Society (TMS), the 40th Electronic Materials Conference (EMC) will be held June 24-26, 1998, at the University of Virginia, Charlottesville, Virginia.
DEVICE RESEARCH CONFERENCE
The 40th EMC is again being coordinated with the Device Research Conference (DRC) of the Institute of Electrical and Electronics Engineers (IEEE), which will be held at the same location, Monday through Wednesday, June 22-24, 1998. This coordination is made in recognition of the strong interaction between electronic materials and device research and should provide for maximum exchange of information between attendees of both conferences.
For information regarding the DRC, please contact Emmanuel Crabbé, DRC General Meeting Chair, IBM SRDC, MS-E40, Building 630, 1580 Route 52, Hopewell Junction, NY 12533; telephone (914) 892-2056; fax (914) 892-4604; e-mail crabbe@watson.ibm.com. Abstracts submitted to DRC may not be submitted to the EMC.
REGISTRATION
All attendees are encouraged to register in advance to avoid delays in registering at the conference. Advance registration will be accepted until June 12, 1998. Registration fees are outlined on the registration form. The registration fee includes the welcoming reception, coffee breaks, Thursday picnic, and attendance to all technical sessions and the exhibition. Both EMC and DRC badges will be accepted by both conferences on Wednesday, June 24.
As an alternative to registering in advance, you may also register at the meeting site. Registration will be located in the Darden Court Arcade and will begin on Tuesday afternoon and continue Wednesday morning through Friday morning during the following hours:
Attention Nonmember Attendees
We want you to join TMS and experience the Society and what it has to offer. Pay only 1/2 the regular dues fee, or $42.50, and receive membership in TMS for the remainder of 1998.

As a member, you will receive a six month subscription to JOM plus an optional subscription to JEM, a joint TMS and Institute of Electrical and Electronic Engineers publication; discounts on TMS publications and conference fees, complete access to the benefits of TMS OnLine, and an array of other membership benefits and services.

If you register for the meeting as a nonmember, all you need to do is complete and submit the TMS Membership Application and return it to the TMS Registration Desk during the conference, along with your $42.50 payment to receive full member benefits. Or, you may opt to mail your application and payment to TMS Headquarters, 184 Thorn Hill Road, Warrendale, PA 15086, U.S.A.

Your membership cannot be processed without payment and a completed application.

Nonmember students may apply for Joint TMS/ASM Student Membership for $19.50 annually (applicable to students living in North America only) or TMS Student Membership for $15 annually (for students living outside North America).
Tuesday, June 23, 3:00 p.m.-8:00 p.m.
Wednesday, June 24, 7:30 a.m.-4:00 p.m.
Thursday, June 25, 7:30 a.m.-4:00 p.m.
Friday, June 26, 7:45 a.m.-10:00 a.m.
With regard to a conference proceedings, the registration fee can include a subscription to the 1999 Journal of Electronic Materials, which will include manuscripts of many of the papers presented at the 1998 EMC. No other proceedings will be published.
POLICIES
Messages: Each guest staying on grounds will have a telephone in their room. Each telephone has its own direct extension and phone mail for messages. Guests will receive instructions when they check in as to how to use the phone mail system. The telephones are toll restricted; in order to make long distance telephone calls, guests must use a calling card or call collect.
Refunds: A written request must be sent to TMS Headquarters, 184 Thorn Hill Road, Warrendale, PA 15086, postmarked no later than June 19, 1998. A $30 processing fee will be charged on all cancellations. No refunds will be issued after the deadline date.
Campus Smoking Policy: University of Virginia prohibits smoking in all of their public buildings. Smoking is only allowed in outdoor areas and those specifically marked as a designated smoking area.
Americans With Disabilities Act: TMS strongly supports the federal American with Disabilities Act (ADA) which prohibits discrimination against, and promotes public accessibility for, those with disabilities. In support of and compliance with this Act, we ask that those requiring specific equipment or services as an attendee of the 1998 EMC indicate those needs on the housing and registration forms.
Policy on Audio and Visual Recording of Technical Paper Presentations/Sessions: TMS reserves the rights to any audio and video reproduction of all presentations at every TMS sponsored meeting. Recording of sessions (audio, video, still photography, etc.) intended for personal use, distribution, publication, or copyright without the express written consent of TMS and the individual authors is strictly prohibited.
STUDENT AWARDS AND ASSISTANCE
Three $500 student awards are given annually by the Electronic Materials Committee for the best presentations by students at the conference. Student papers will be judged on both scientific content and presentation at the 1998 EMC. Awards will be presented during the plenary session on Wednesday, June 24, in the Auditorium of the Chemistry Building.

EMC TECHNICAL EXHIBITION
Exhibit Hours
June 24: 10:00 a.m.-5:00p.m. and
7:00 p.m.-9 p.m.
June 25: 10:00 a.m.-4:00 p.m.
Exhibit Location
Darden Courtyard

In addition to a very strong program, the 1998 EMC is having an exhibition of electronic materials technology and related services. It is an opportunity for EMC attendees to meet these providers and acquaint themselves with their capabilities and products. You are encouraged to visit the tabletop exhibits and interact with the participating vendors.

Note: Companies interested in participating in this exhibit should contact TMS for details and exhibitor information at the following address:

TMS/EMC Technological Exhibit, 184 Thorn Hill Road, Warrendale, PA 15086-7528; telephone (724) 776-9000, ext. 231 or 232; fax (724) 776-3770; e-mail wilson@tms.org or karl@tms.org

Inquiries regarding student travel assistance should be directed to Thomas Kuech, University of Wisconsin, Department of Chemical Engineering, 1415 Johnson Drive, Madison, Wisconsin 53706; telephone (608) 263-2922; fax (608) 265-3782; e-mail kuech@engr.wisc.edu.
SOCIAL FUNCTIONS
Welcoming Reception: All attendees are invited to attend a hosted Welcoming Reception on Wednesday, June 24 from 7:00 p.m.-9:00 p.m. in the Darden Courtyard.
Picnic at Oakencroft Winery: Historic countryside, idyllic farm winery setting, and medal winning wines make this the perfect place for a relaxing picnic under the setting summer sun. Felicia Warburg Rogan founded Oakencroft Vineyard and Winery Corporation in 1983. The first planting of vines was made in 1978. Oakencroft is one of the most beautiful farm wineries in the state with vistas of the Blue Ridge Mountains stretching beyond the vineyards and a lake with Virginia water fowl fronting the winery.
You may opt to participate in the Oakencroft Winery Picnic by purchasing tickets on the registration form. Transportation by bus to and from the Oakencroft Winery will be as follows:
Departure Time: 5:15 p.m.-6:00 p.m.
Location: In front of Thornton Hall
Return Time: 8:00 p.m.-9:30 p.m.
Location: Oakencroft Winery
SESSION CHAIRS BREAKFAST
Session chairs are requested to attend a breakfast on Wednesday, June 24, from 7:30 a.m.-8:15 a.m. in the Colonade Hotel, second floor, Garden Room. Information on session procedures and schedules will be discussed. Please plan to attend.

Informal coffee breaks: During the intermission of morning and afternoon sessions (at approximately 10:00-10:20 a.m. and 3:10 p.m.-3:30 p.m.) coffee, tea, soda, and assorted pastries will be served in the Darden Courtyard.
HOUSING INFORMATION
The deadline to reserve housing in advance was May 24, 1998. After the deadline a $25 late fee will be assessed in advance. You may download the housing reservation form using the free software Adobe Acrobat. Complete the housing form and mail or fax it along with your full payment including late fee to:

University of Virginia Conference Services
Page House Station #1
Charlottesville, Virginia 22904-0003
Fax (804) 924-1027.




Conference Services does not take reservations by phone. Full payment must accompany this form in order to guarantee your reservation. For more information contact, TMS, Customer Service Center, 184 Thorn Hill Road, Warrendale, Pennsylvania 15086; telephone (724) 776-9000; fax (724) 776-3770; e-mail csc@tms.org.

If you would like to review what what has been presented at previous Electronic Materials Conferences, check out the following links to past meeting programs:
---
The information on this page is maintained by TMS Customer Service Center (csc@tms.org).