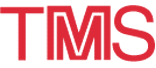 1999 EMC: Travel Information
---
June 30-July 2, 1999 · 41ST ELECTRONIC MATERIALS CONFERENCE · Santa Barbara, California

Sponsored by the Electronic Materials Committee of The Minerals, Metals & Materials Society (TMS), the 41st Electronic Materials Conference (EMC) will be held June 30-July 2, 1999, at the University of California–Santa Barbara.
TRAVEL TO SANTA BARBARA
Santa Barbara lies on US 101, some 120 miles north of Los Angeles International Airport and 330 miles south of San Francisco International Airport. The University of California-Santa Barbara campus is located on its own beaches some 10-15 miles north of Santa Barbara. To reach UCSB from Santa Barbara, drive north on US 101 and take Highway 217, UCSB, airport Exit. When driving south on US 101 (from San Francisco), take the Storke Road, UCSB exit. Travel about 1 mile on Storke Road, turning left onto El Colegio Road which leads directly onto campus. When entering campus, stop at the campus gate and request directions to the Residence Hall if you will be residing on campus. If you are staying off-campus and only need to register for the conference, request directions to the University Center.

Airlines and Car Rental: US Airways is the official airline carrier and Hertz Rental Car the official rental car company for the 1999 EMC. View the respective pages for more detail and prices.

UCSB offers complimentary shuttle service from the airport. The vehicle will be marked UCSB Conferences Shuttle. Pick-up will be in front of the terminal or near the baggage area. If you don't see the shuttle vehicle, call (805) 893-2189 or (805) 893-2469. The UCSB shuttle service is only provided for those attendees staying on campus. If you will be staying off-campus, contact your hotel for shuttle information.

Travel by Taxi: Taxi service is available from the Airport to the local hotels not offering free shuttle service.

Travel by Bus: Greyhound Bus Lines provide substantial service from Los Angeles and San Francisco. The local station is in downtown Santa Barbara. Taxi service is available from the Greyhound terminal to campus.

Travel by Train: Amtrak provides daily service from San Francisco and Los Angeles. The station is located in downtown Santa Barbara. Taxi service is available from the Amtrak terminal to campus.

For additional information regarding the University of California, Santa Barbara, contact Sally Vito, UCSB Campus Conference Services, Santa Rosa Administrative Center, University of California, Santa Barbara, CA 93106-6120; telephone (805) 893-3072; fax (805) 893-7287; e-mail svito@housing.ucsb.edu.
ABOUT SANTA BARBARA
The city of Santa Barbara, founded by the Spanish in the 18th century, is considered to be one of the jewels of the California coast. It lies approximately 100 miles northwest of Los Angeles, nestled against the Santa Ynex Mountains and overlooking the Pacific Ocean. Nearby are many excellent ocean beaches, lakes, forests, mountains with varied hiking trails, and such man-made attractions as the Hearst Castle, the flower fields of Lompoc, the Old World Danish Village of Solvnag, the Mission, Court House, and other examples of Spanish architecture.

Climate and Dress: In June, the days are warm (70s) and the nights are cool (50s), with occasional morning fog. Casual clothing is in order with a sweater or light jacket occasionally needed for the evenings. UCSB is essentially a walking campus, so be sure to wear comfortable walking shoes.
---
The information on this page is maintained by TMS Customer Service Center (csc@tms.org).