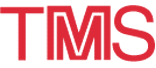 1999 Electronic Materials Conference: Exhibit Information
---
June 30-July 2, 1999 · 41ST ELECTRONIC MATERIALS CONFERENCE · Santa Barbara, California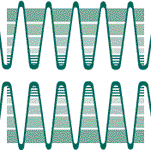 EXHIBIT HOURS
---
Wednesday, June 30
10:00 a.m.-5:00 p.m. and
7:00 p.m.-9:00 p.m.

---
Thursday, July 1
10:00 a.m.-4:00 p.m.

---
On Wednesday evening, there will be a welcoming reception from 7:00 p.m.-9:30 p.m. for all attendees of the conference.

Sponsored by the Electronic Materials Committee of The Minerals, Metals & Materials Society (TMS), the 41st Electronic Materials Conference (EMC) will be held June 30-July 2, 1999, at the University of California Santa Barbara.

This conference focuses on the latest topics and technologies currently of interest in the area of electronic materials. You will have the opportunity to meet the world's top electronic materials researchers and industry leaders to discuss with them the important aspects of your product or service. The specialized program of the EMC annually attracts the industry's most interested and professional audience.

In recognition of the strong interdependence between electronic materials and device research, the EMC will again be coordinated with the Device Research Conference (DRC) of the Institute of Electrical and Electronics Engineers (IEEE), being held at the same location, June 28-30, 1999. This coordination will provide a chance for interaction between attendees of both conferences and is sure to create maximum attendance at the exhibit.
THE EXHIBIT
To complement the dynamic technical program, the EMC will conduct an exhibition of electronic materials technology and services. Your organization is invited to participate as a 1999 EMC exhibitor. Exhibitors will display equipment, instrumentation, products, software, publications and services which are critical to electronic materials research and industry. The exhibit will be conveniently located near the technical session rooms in the University Centers' Lagoon Plaza, with exhibition hours scheduled to complement the technical program.
THE AUDIENCE
Exhibiting companies will have the opportunity to meet the top electronic materials research and management professionals from corporations, universities and government laboratories from around the world; to disseminate information and discuss important aspects of the products or services critical in the field. The specialized program of the EMC annually attracts between 550 and 650 international industry leaders.
1999 EXHIBITORS LIST
Accurel Systems/M.A.G.
AIXTRON
Bede Scientific
Bicron Crystal Products
Bio-Rad Semiconductor Systems
Charles Evan & Associates
Cree Research
Digital Instruments
Eagle-Picher Technologies, LLC
Emcore Corporation
EPI MBE Products Group
Epitaxial Products International
III-VS Review—Elsevier Science Publishers
Janis Research Co., Inc.
Journal of Solid State Chemistry—Academic Press
MMR Technologies
Morton International, Inc.
MTI Corporation
Oxford Instruments Inc.
Philips Analytical
Research & PVD Materials Corp
Riber
SAES Pure Gas, Inc.
Sumitomo Electric
SVT Associates, Inc.
Wafer Technology


To reserve space for the 1999 EMC Exhibition, or to receive more information, contact:

Cindy A. Wilson
The Minerals, Metals & Materials Society
184 Thorn Hill Road, Warrendale, PA 15086-7528 USA
Telephone (724) 776-9000, ext. 231; fax (724) 776-3770; e-mail wilson@tms.org



---
The information on this page is maintained by TMS Customer Service Center (csc@tms.org).