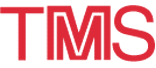 PRICM-3: General Information
---
July 12-16, 1998 · Honolulu, Hawaii
THIRD PACIFIC RIM INTERNATIONAL CONFERENCE ON ADVANCED MATERIALS AND PROCESSING

The Third Pacific Rim International Conference on Advanced Materials and Processing (PRICM-3) is sponsored by The Minerals, Metals & Materials Society (TMS), the Chinese Society for Metals, the Japanese Institute of Metals, and the Korean Institute of Metals and Materials. The conference will be held July 12-16, 1998, at the Hilton Hawaiian Village Hotel, in Honolulu, Hawaii.
ADVANCE REGISTRATION
The advance registration deadline of June 15, 1998, has passed. Registrations received after June 15, 1998 will be charged the on-site fee of $575. Full-conference registration includes admittance to all technical sessions, a copy of the conference proceedings, the welcoming reception, the symposium luncheon, and the symposium banquet.
You may register on-site, beginning on Sunday and continuing through Wednesday during the following hours:
Sunday, July 12: 1:00 noon-7:00 p.m.
Monday, July 13: 7:00 a.m.-7:00 p.m.
Tuesday, July 14: 7:00 a.m.-7:00 p.m.
Wednesday, July 15: 7:00 a.m.-7:00 p.m.
Accompanying Persons Hospitality: Accompanying persons may enjoy the Conference Hospitality Suite located in the Tapa Tower, Room 3429. Refreshments and food items will be available. Accompanying persons registration is required for admission. Information on local attractions, tour registration, dining, and shopping will also be available.
SCIENTIFIC SCOPE
PRICM is held every three years and is rotated among the four organizing societies CSM, JIM, KIM and TMS. The third international conference, PRICM-3 will be held in Hawaii and hosted by TMS. This conference will provide a forum for the exchange of technical information which will be of benefit to future research and application. A poster session is planned. The official language of the conference is English.
The technical theme of PRICM-3 is "Reliable Materials for the Third Millennium". The program for this meeting can be viewed using the TMS Conference Management System. Topics to be covered include Light Metals, Spray Forming, and Electronic Packaging. More detailed information is available on the schedule of events page.
PROGRAMMING AND PROCEEDINGS
Technical Sessions: The technical sessions will commence at 9:00 a.m. Monday morning, July 13, with technical sessions and will end late Thursday afternoon, July 16. On-site technical programming assistance can be acquired by contacting conference secretariats Dr. Imam and/or Dr. Denale who will both be present daily at the author's coffee. Messages can also be left at the registration desk in the Palace Lounge.
Conference Proceedings: Papers accepted for presentation are published in the PRICM-3 conference proceedings and will be distributed on-site to all full-conference attendees.
SPONSORSHIP AND EXHIBITION OPPORTUNITIES
Organizations involved in advanced materials development, processing, and production, or related areas, have an opportunity to be a special partner in the PRICM-3 conference. By selecting one of the following categories of sponsorship you will receive the benefits listed as well as recognition in the conference program, special signage displayed prominently at the meeting, and the prestige of helping to make possible an open forum for the exchange of technical information between the top researchers and materials organizations in the Pacific Rim. The tabletop exhibit includes a skirted table and two chairs.
Sponsorship Levels:

Primary Sponsor ($5,000), receives a free tabletop exhibit and 2 free registrations.
Sponsor ($2,500), receives a free tabletop exhibit and 1 free registration.
Exhibitor ($750), receives a free tabletop exhibit.

For additional information on being a corporate sponsor of the PRICM-3 conference, contact: Dan Steighner, TMS Marketing, 184 Thorn Hill Road, Warrendale, PA 15086-7514 U.S.A., Telephone: 724/776-9000, ext. 210; Fax: 724/776-3770, E-mail: steighner@tms.org.
SOCIAL ACTIVITIES
Various special social functions have been planned to compliment the formal technical program including the following:
Sunday Evening Welcoming Reception
18:00 p.m.-20:00 p.m.—Lagoon Green Area
Monday Luncheon
12:00 noon-13:30 p.m.—Tapa Ballroom II
Thursday Reception/Banquet
18:00 p.m.-21:00 p.m.—Lagoon Green Area
These functions are included in the full-conference registration. Tickets for accompanying persons may be purchased at the conference registration desk. Please contact TMS or advise the staff at the registration desk on-site at least one day prior to the function of special dietary requirements or if you are unable to attend any of these scheduled events.
POLICIES
Refunds: Written requests must be sent to TMS, 184 Thorn Hill Road, Warrendale, PA 15086. No refunds will be issued after June 15, 1998 deadline. A $30 service fee will be assessed on all cancellations.
Audio and Video Recording of Technical Paper Presentation/Sessions: TMS reserves the rights to any audio and video reproduction of all presentations at TMS-sponsored meetings. Recording of sessions (audio, video, still photography, etc.) intended for personal use, distribution or copyright without the express written consent of TMS and the individual authors is strictly prohibited. Contact the TMS Technical Program Department to obtain a copy of the waiver release form.
American with Disabilities Act: The Hilton Hawaiian Village at Honolulu, Hawaii and TMS strongly support the U.S. Federal Americans with Disabilities Act (ADA) which prohibits discrimination against, and promotes public accessibiity for those with disabillities. In support of this act, TMS asks that those attendees requiring specific equipment or services, please advise the Hilton Hawaiian Village Hotel, Reservations Manager and TMS by including this information with your registration.
HOUSING ACCOMMODATIONS
Rooms have been reserved for PRICM-3 attendees at the Hilton Hawaiian Village Hotel, Honolulu, Hawaii, which is located only eight miles from the Honolulu International Airport. Shuttle service is available to the hotel.
The advanced housing reservation deadline has passed. Following the deadline of June 12, neither availability nor the convention rate can be guaranteed. You may no longer register at the advance housing rates.
Room rates range from $170 - $250 per night, per person, $30 each additional person except children (regardless of age) who stay free when occupying the same room as their parents. All rooms will be sold on a first come first served basis. Each room features air conditioning, alarm clocks, balconies, cable TV with HBO and pay-per-view movies, and a refrigerator and ServiBar.
The first night deposit is required to guarantee a room reservation. Check-in time is 14:00 p.m. and check-out time is 11:00 a.m. One night room rate will be charged for no-shows and for cancellations received less than 72 hours prior to your arrival date. Any changes or cancellations must be made directly with the hotel at 1-800-445-8667 or 808-949-4321. You will receive confirmation of your room reservation from the Hilton Hawaiian Village Hotel.
Extended Stay: As a special consideration for those attendees who may wish to take advantage of a few extra days at the Hilton Hawaiian Village Hotel, the PRICM-3 discounted housing rates (as listed on the housing reservation form), are being offered 3 days prior to and 3 days following the official meeting dates of July 12-16, 1998.
Mail or fax the housing form along with payment to:
Hilton Hawaiian Village Hotel
Attn: PRICM-3 Reservations Manager
2005 Kalia Road, Honolulu, Hawaii 96815
Fax (808) 947-7898; Telephone (808) 951-5458
Note: All attendees (except students and Hawaii State residents) not staying at the Hilton Hawaiian Village Hotel will be assessed an additional add-on fee of $200 to their registration to assist in paying meeting space at the hotel. If you require an invoice that reflects this additional fee, you may download it here as a .gif file or a PDF file. (To read the PDF file, the free software Adobe Acrobat us required.)

---
The information on this page is maintained by the TMS Customer Service Center (csc@tms.org).