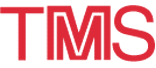 Julian Szekely Memorial Symposium: General Information
---
October 5-8, 1997 · JULIAN SZEKELY MEMORIAL SYMPOSIUM · Cambridge, Massachusetts

The Julian Szekely Memorial Symposium on Materials Processing will be held at the Royal Sonesta Hotel in Cambridge, Massachusetts, October 5-8, 1997. The symposium is being sponsored by the Extraction and Processing Division and Light Metals Division of The Minerals, Metals & Materials Society (TMS), the Massachusetts Institute of Technology (MIT), and the Iron & Steel Society (ISS).
ADVANCE REGISTRATION
The registration fee includes admission to all technical sessions, the Sunday welcoming reception, Monday symposium luncheon, Tuesday reception and banquet at the Museum of Fine Arts, coffee breaks, and a bound copy of the symposium proceedings. All attendes are encouraged to register in advance to avoid delays on-site. The advance registration form and fee must arrive by the September 15, 1997, deadline to qualify for the $425 member/$515 nonmember preregistration fee.
To register in advance and qualify for the advance registration savings, complete the on-line registration form and submit it electronically or print it and fax or mail the form with payment to TMS Customer Service, Julian Szekely Memorial Symposium Registration, 184 Thorn Hill Road, Warrendale, Pennsylvania 15086; fax (724) 776-3770.
Registration packets will be distributed at the meeting during the same hours as on-site registration:
Sunday, October 5, 4:00 p.m.-7:00 p.m. (Royal Sonesta Hotel)
Monday, October 6, 7:00 a.m.-5:00 p.m. (MIT)
Tuesday, October 7, 7:00 a.m.-5:00 p.m. (MIT)
Wednesday, October 8, 7:00 a.m.-12:00 noon (MIT)
Offer to Nonmember Attendees
(For new members only)
If you attend the Julian Szekely Memorial Symposium and pay the nonmember registration fee, TMS will provide you with a complimentary introductory associate membership for the remainder of 1997 and all of 1998, provided that you submit a membership application at the time of registration.
As an associate member, you will receive the same benefits as members, including a subscription to JOM, enjoy discounts on TMS publications and meeting fees, have unlimited access to (and inclusion in) the on-line version of the TMS Membership Directory, and have the opportunity to avail yourself of an array of other personalized membership benefits and services.
Advance Registrants
Just submit a completed membership application in addition to the registration form. Be sure to pay the nonmember registration fee and to indicate associate membership on the membership application. Your associate membership in TMS will be activated upon receipt of payment.
On-site Registrants
Complete the special combination registration form/membership application and proceed directly to the nonmember-only registration area. You will immediately receive your new member packet.
If you have any questions, please contact the TMS Member Services Department at (724) 776-9000, ext. 213 or 215.
TECHNICAL PROGRAM
This symposium is being held to recognize Julian Szekely's many contributions to the field of materials processing and to provide an opportunity for specialists to present invited papers on the topics of solidification/crystal growth, gas-solid reactions, molten metal processing, plasma processing, iron and steelmaking, and other topics studied by Dr. Szekely and his students.
Session topics, paper titles, and authors may be viewed at this site by accessing the schedule of events. Technical sessions will begin Monday, October 6, 1997, at MIT. A proceedings volume containing papers from oral presentations and abstracts from poster presentations will be available at the meeting. One copy is included in the registration fee. If you like, you can also download the at-meeting program as an Adobe Acrobat file (.pdf).
SOCIAL FUNCTIONS
Various social functions have been planned to supplement the formal technical program, including a Sunday evening welcoming reception, a Monday luncheon, and a Tuesday reception/dinner at the Museum of Fine Arts. These functions are included in the registration fee for full conference registrants, as is the proceedings volume. The welcoming reception is complimentary to all attendees and guests. Tickets to other functions for students and accompanying persons may be purchased using the registration form.
POLICIES
Refunds: Written requests for refunds must be sent by September 26, 1997, to TMS, 184 Thorn Hill Road, Warrendale, Pennsylvania 15086. A $30 service fee will be assessed on all cancellations.
Audio and Video Recording: TMS reserves the right to any audio and video reproduction of all presentations at every TMS-sponsored meeting. Recording of sessions (audio, video, still photography, etc.) intended for personal use, distribution or copyright without the express written consent of TMS and the individual author is strictly prohibited. Contact the TMS Technical Program Department in advance by e-mail at weissp@tms.org to obtain a copy of the waiver release form.
Accessibility for the Disabled: TMS strongly supports the federal government's Americans with Disabilities Act (ADA), which prohibits discrimination against and promotes public accessibility for those with disabilities. In support of this act, we ask that those attendees requiring specific equipment or services indicate such when registering.
ACCOMMODATIONS
A block of rooms has been reserved at the Royal Sonesta Hotel in Cambridge, Massachusetts, for arrival on October 5 and departure on October 9. As the fall season is very busy in this area, it is imperative that you make your reservations as soon as possible. Hotel reservations must be made by September 5, 1997, and will be processed on a first-come basis. Some of the details are as follows:
Convention rates are $149/single/double
Check-in time is 3:00 p.m.
Check-out time is 12:00 p.m.
To secure housing, download the hotel reservation form, which is an Adobe Acrobat portable document file. The completed form must be sent directly to the Royal Sonesta Hotel Boston, 5 Cambridge Parkway, Cambridge, Massachusetts 02142-1299; telephone (617) 491-3600; fax (617) 661-5956. When contacting the hotel, be sure to identify yourself as part of the MIT Materials Science and Engineering Group attending the Julian Szekely Memorial Symposium.

Saturday Arrivals Only: If you plan to arrive on Saturday, October 4, you should mail the Hotel Reservation Form to TMS, Meetings Department, 184 Thorn Hill Road, Warrendale, PA 15086. Otherwise, mail the form directly to the Royal Sonesta Hotel.

Reservation Guarantee Policy: All reservations will be held until 6 p.m. unless guaranteed with a credit card for late arrival. Guaranteed reservations will be held for night of arrival only. To guarantee a reservation, the hotel must receive a one-night deposit. This deposit may be made with either a credit card authorization, a personal check, or a guarantee from your organization. Guaranteed reservations will be held for the night of arrival only. For any guaranteed reservations that result in a "no show," a one night room fee and tax will be charged.

---
Direct questions about this page to the TMS Customer Service Center (csc@tms.org).