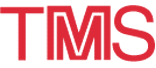 Julian Szekely Memorial Symposium: Rental Car Information
---
October 5-8, 1997 · JULIAN SZEKELY MEMORIAL SYMPOSIUM · Cambridge, Massachusetts
Hertz Rent-A-Car System
The Julian Szekely Memorial Symposium on Materials Processing will be held at the Royal Sonesta Hotel in Cambridge, Massachusetts, October 5-8, 1997. The symposium is being sponsored by the Extraction and Processing Division and Light Metals Division of The Minerals, Metals & Materials Society (TMS), the Massachusetts Institute of Technology, and the Iron & Steel Society (ISS).

Hertz Rent-A-Car System has been selected as the Official Car Rental Company for the Julian Szekely Memorial Symposium. Advance reservations may be made by calling the Hertz reservations number 1-800-654-2240 and identifying yourself as a canference attendee. You must give the reservations agent the Hertz Worldwide Discount Number CV#24406.

Special rates are being offered and will be honored up to one week before through one week after the actual meeting dates. Rates are available for your convenience at Boston Logan International Airport and Harvard Square in Cambridge, Massachusetts. Cars must be returned to the renting city.
RATES BEING OFFERED ARE AS FOLLOWS:
Car Class
Daily
Weekend
Per Day
Weekly
5-7 Days
A
Compact 2-Door
42.99
34.99
179.99
B
Compact 4-Door
44.99
36.99
194.99
C
Mid-Size 2-4 Door
48.99
38.99
209.99
D
Full-Size 2-Door
51.99
43.99
229.99
F
Full-Size 4-Door
55.99
45.99
259.99
G
Premium
57.99
57.99
289.99
I
Luxury
69.99
69.99
349.99
R
Minivan
69.99
69.99
349.99

Participating locations may have airport fees, surcharges, motor vehicle fees related to car rental which are separate charges from tax. For the midsize cars only, 2 or 4 doors can not be confirmed, but, can be noted on your reservation if requested.

---
Direct questions about this page to the TMS Customer Service Center (csc@tms.org).