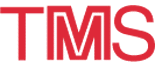 2001 TMS Annual Meeting: Exhibitor
---
February 11-15 · 2001 TMS ANNUAL MEETING · New Orleans, Louisiana
---

DEVONYX TECHNOLOGIES INC.

Booth #118

Montreal, Quebec, Canada

www.devonyx.com

---
DEVONYX is an engineering firm specializing in Primary and Remelt Light Metals.

DEVONYX major Clients include Alcan, Noranda, Alcoa and Q.I.T.

DEVONYX's Services include:

Consulting (Project definition, Feasibility studies, Comparative studies including cost analyses and Plant productivity improvement studies), Process, Dynamic Simulation, Engineering, Industrial Programming, Project and Construction Management, Commissioning, Start-up and Interactive Training.

DEVONYX's Expertise covers:

Handling and Storage of raw materials and alloy powders, Siphon systems, Furnaces (Holding, Casting, Induction), Launder systems, Ingot casting machines, Casting wheels (sow and small forms), D.C. casting, Continuous Homogenizing furnaces, Continuous Horizontal Casting machines, Drop forge presses, stamps, Homogenization, Sawing center.

---