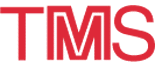 2001 TMS Annual Meeting: Exhibitor
---
February 11-15 · 2001 TMS ANNUAL MEETING · New Orleans, Louisiana
Johnston-Vermette is a firm of consultant engineers well organised to provide full services in engineering, procurement, project construction and management. One of our strengths is doing specialised machines on a design-build basis.

There are some eighty engineers and technicians in our group, each with hands-on experience in plants with severe operating conditions, particularly for aluminum and magnesium smelters.

Our multidisciplinary team (mechanical, process, electrical, automation and civil engineering) offers services at different stages of a project:
Feasibility studies
Preliminary and detailed engineering
Project definition
Detailed design
EPCM
Construction
Start-up
Modifications
Our employees are recognized for two characteristics: quality and communications.

---