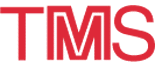 2001 TMS Annual Meeting: Exhibitor
---
February 11-15 · 2001 TMS ANNUAL MEETING · New Orleans, Louisiana

maerz-gautschi Industrial Furnaces / Aluminium Division in Tägerwilen, Switzerland, offers, as a result of the extensive experience gained in the aluminium industry world-wide, thoroughly devel-oped and proven products ranging from individual items of equipment to complete casthouses.

Melting and Holding Furnaces for casting directly from smelter reduction cells or integrated in remelt lines; Ingot Casting and Stacking Machines for foundry ingots, Horizontal and Vertical Casting Machines for rolling slabs and extrusion billets to produce the universal feedstock for remelt, rolled and extruded products; Heat Treatment Furnaces - batch or continuous type - for further treatment are the main products of the company.

Collaboration with Technical Institutes, experienced companies such as HPI, SAG, VAW and ongoing relationships with our customers creates the inspiration for a prosperous future. maerz-gautschi's use of the latest technology provides the aluminium industry with efficient installations according to latest standards.

---