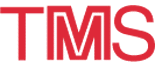 2001 TMS Annual Meeting: Exhibitor
---
February 11-15 · 2001 TMS ANNUAL MEETING · New Orleans, Louisiana
NITON® Corporation, headquartered in Billerica, MA, specializes in non-destructive alloy analysis instrumentation.

NITON's XL-800 Series x-ray fluorescence (XRF) alloy analyzer was the best-selling portable alloy analyzer of 1999. At just 2 1/2 lbs., the XL-800 is the only truly hand-held high-performance alloy analyzer in the world. It is the ideal choice for fast nondestructive analysis and rapid grade identi-fication of ferrous, nonferrous and high-temp alloys.

The new PMI-Master portable Arc/Spark spectrometer provides near lab-quality analysis of carbon as well as other alloying elements and trace contaminants in metal alloys. The PMI-Master is ideal for analysis of carbon steels, L-grade stainless steels, aluminum alloys and more.

---