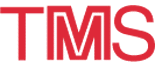 2001 TMS Annual Meeting: Exhibitor
---
February 11-15 · 2001 TMS ANNUAL MEETING · New Orleans, Louisiana

With an annual alumina production of nearly 2 Mt. and aluminium production of 1 Mt., Pechiney is one of the major producers.

The Aluminium Pechiney Technology has always been very innovative and has set many records, particularly for power consumption, cathode performances and environmental protection (more than 2800 AP 18 cells and 2,000 AP-30 cells are operated around the world).

Pechiney Aluminium Engineering markets the Pechiney Group's Technologies for casthouse equipment. They are specialists in the areas of degassing and filtration, including its recently improved Alpur TS system, automatic DC casters and continuous strip casters using the Jumbo 3C process. They are also suppliers of technical assistance in the manufacture of flat-rolled aluminium products, for rolling and finishing or basic engineering, and operating know-how for turn key plants.

---