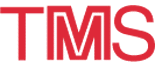 2001 TMS Annual Meeting: Exhibitor
---
February 11-15 · 2001 TMS ANNUAL MEETING · New Orleans, Louisiana
Rex Roto Corporation is a leading world-wide supplier of refractory for the light metals industry. Our products and services include:
Pyroform refractory for hot-top billet casting systems and ingot distribution pans
High Performance Metal Delivery Systems from furnace to casting station
Electric heaters for launder systems and filter bowls
Thimbles, inserts, joint and patch compounds and other consumables
Rex Roto Corporation has a team of Engineers, Designers, and Metallurgists to aid in the complete design of your Metal Delivery System. Come visit us in Booth #317 to discuss your application.

---