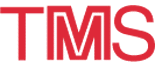 2001 TMS Annual Meeting: Exhibitor
---
February 11-15 · 2001 TMS ANNUAL MEETING · New Orleans, Louisiana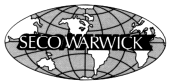 SECO/WARWICK produces custom engineered furnace systems for ferrous and nonferrous metals. We provide the complete spectrum of services for efficient furnace systems - beginning with initial support services, continuing through equip-ment manufacturing, installation, start-up and training. We specialize in products for the primary aluminum industry.

Visit booth 722 to meet with representatives from our Aluminum Process, Solution Heat Treat and Molten Metal teams.

Are you getting maximum benefit from your heat treating systems? Ask us about our Aluminum Furnace Seminars offered in April and October.

Learn more about SECO/WARWICK and register for our upcoming seminars at www.secowarwick.com.

---