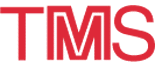 2001 TMS Annual Meeting: Exhibitor
---
February 11-15 · 2001 TMS ANNUAL MEETING · New Orleans, Louisiana
For more than 30 years, Setaram has been producing anode baking furnace firing and regulating systems for the aluminium industry.

The Setaram Firing Systems are available for any type of ring furnace (open or closed type) and for any type of fuel (light or heavy fuel oil, natural gas, coal gas or LPG).

Setaram proposes a complete hardware and software package to control and monitor the whole anode baking process through the following functions:
central regulation
real time supervision
data management
The heating programming and regulating techniques are operating in aluminium plants all over the world.

Dedicated to constantly improving our technology, Setaram Firing Systems set the standards for the industry.

---