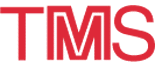 2001 TMS Annual Meeting: Exhibitor
---
February 11-15 · 2001 TMS ANNUAL MEETING · New Orleans, Louisiana
---

TECHMO CAR & ENGINEERING

Booth #534

Limena, Padova, Italy

www.techmo.it

---
Over the last 40 years, Techmo has been devoted to the solution of technical problems connected with the Aluminium Industry. Among the most sig-nificant machines produced by Techmo are Anode Changers, Tapping Trucks, Feeder Vehicles, Crust Breakers, a wide range of heavy duty Trans-porters and the most up-to-date Furnace Tending Vehicles.

Techmo is also supplying to Aluminium Company fixed plants , such as Anode Butts Cleaning Stations and Ladle Cleaning Stations, taylor-made equipment and a wide range of services.

All of Techmo's products and services propose new, environmentally friendly and cost-effective solutions to Aluminium producers.


---