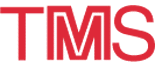 2001 TMS Annual Meeting: Exhibitor
---
February 11-15 · 2001 TMS ANNUAL MEETING · New Orleans, Louisiana
UES Software Inc is a dynamic leader in providing material process simulation and design software. The software packages being displayed increase productivity, cut costs, improve quality performance, and control environmental hazards.

Demonstrations of the powerful thermo-chemical software for predicting phase behavior and properties, kinetic software for solving and modeling chemical reactions, and material specific data-bases for modeling processes will be available.

Also being presented will be ProCAST ® , an invaluable tool throughout the world, used to simulate the behavior of industrial casting applications.

---