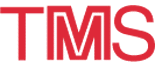 2001 TMS Annual Meeting: Exhibitor
---
February 11-15 · 2001 TMS ANNUAL MEETING · New Orleans, Louisiana
WIENALCO is formed around a group of experts with decades of experience in the aluminium smelter industry. WIENALCO serves the indus-try with a wide range of aluminium smelter, car-bon baking and graphitizing industry dedicated machines.

Modernisation in existing smelters and baking furnaces is our special expertise. Improvement of labour working conditions, improvements on machine efficiencies including adding new opera-tion tools are recognised to be most valuable.

The scope of supply comprises:
Pot Tending Machines (prebake, søderberg, radio and cab control)
Anode Baking Furnace Tending Machines (as well as stationary vacuum installations)
Crane Transfer Systems (gantry, lifting beams, retractable buffers)
Cathode Removal Cranes
Anode Jacking Frames (automatic, cold and hot frames)
Anode Rod Clamps
Crucible Cleaning Machines (including pre-heaters, dedusting)
Tube Cleaning Machines
Alumina Unloading Facilities (including dust free conveying and storage systems)
Machine power supplies
Rails, clips, underlayment
Storage silos.

---