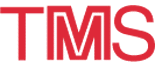 About the 1997 TMS Annual Meeting: Special Honorary Luncheon for Frank A. McClintock
---
February 9-13 · 1997 TMS ANNUAL MEETING · Orlando, Florida

Recent Advances in Fracture Symposium Luncheon
Location: Grand Ballroom D, Clarion Plaza Hotel
When: Monday, February 10, 12:00 Noon
In conjunction with the special honorary symposium, "Recent Advances in Fracture" dedicated to Professor Emeritus Frank A. McClintock of the Department of Mechanical Engineering, Massachusetts Institute of Technology, Cambridge, Massachusetts, a luncheon will be held on Monday, February 10, 1997, at 12:00 Noon in the Clarion Plaza Hotel. Also, at this luncheon Professor Emeritus George R. Irwin, University of Maryland, College Park, Maryland, will be honored on the occasion of his 90th birthday.
The cost of admission is $25 and additional tickets may be purchased at the meeting.

---
The information on this page is maintained by TMS Customer Service Center (csc@tms.org).