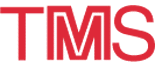 1997 TMS Annual Meeting: Monday Abstracts
---
SUCCESSFUL UNIVERSITY-INDUSTRY LINKAGES FOR A GLOBAL ECONOMY: Session I
Sponsored by: TMS/International Activities Committee
Program Organizers: Dr. Krishna Rajan, Rensselaer Polytechnic Institute, Materials Engineering Department, MRS-110, Troy, NY 12180-8554; Dr. Arthur Willoughby, Southampton University, Eng. Materials Dept., Hants, Southampton S017 1BJ, UK; Dr. Chris Bickert, North American Rep., Tech Transfers, Aluminum Pechiney, Mamaroneck, NY 10543; Prof. Akio Sasaki, Kyoto University, Dept. of Electronic Sci & Engr, Kyoto 606-01, JAPAN

Room: 340D

Session Chairperson: Dr. Krishna Rajan, Rensselaer Polytechnic Institute, Materials Engineering Department, MRS-110, Troy, NY 12180-8554



---
8:25 am
INTRODUCTION: Dr. Krishna Rajan, Rensselaer Polytechnic Institute, Materials Engineering Department, MRS-110, Troy, NY 12180-8554
8:30 am
SCIENCE & TECHNOLOGY POLICIES FOR DEVELOPMENT: AN INTERNATIONAL OVERVIEW: Dr. Krishan Rajan, Rensselaer Polytechnic Institute, Materials Engineering Department, MRS-110, Troy, NY 12180-8554
In the presentation we provide an overview of the role changing political structures and its influence on science and technology policies. Specific issues of the role of the private sector in different types of economies are from the role of multinational corporations to state owned enterprises. The different roles played by industry in these counties in promoting cooperation among the different sectors in science and technology policy are examined.
9:00 am
COMPETITIVE TECHNOLOGY DEVELOPMENT: STRATEGIC PARTNERSHIPS WITH UNIVERSITY AND GOVERNMENT: Michele Migliuolo, Vice President of Technology, Kurt J. Lesker Company, 1515 Worthington Avenue, Clairton, PA 15025
Product development in a growing small business can be difficult due to lack of internal expertise or facilities. Often technology is not developed due to an apparent lack of appropriate resources. We discuss the long standing and on-gong strategic technology transfer programs at the Kurt J. Lesker Company. We leverage financial resources (internal, government, customer) with technical resources (internal, university, customer), to develop new products and processes which are more effectively manufacturable. Our research programs serve to establish us as a manufacturer of exceptional deposition systems and component, and as an engineering firm with the knowledge which a manufacturer of devices and systems requires. It is the combination of our deposition systems and process technology which will ensure that this firm is regarded as a world leader in materials science. By allowing our company to perform research and development efforts which we would not have otherwise undertaken, our funding sources thus contribute to business growth, direct company growth, academic research, education of graduate students and researchers, and local economic growth as a result of increased employment.
9:30 am
THE ATTRACTION OF UNIVERSITY CONSULTANCY SERVICES FOR INDUSTRIAL COMPANIES: Dr. Brian Mellor, Manager, Engineering Materials Consultancy Service, University of Southampton, Southampton S017 1BJ, UK
10:00 am BREAK
10:15 am
TITLE TBA: Dr. David Edmonds, Head of Materials, Leeds University, School of Materials, Leeds LS2 9JT
10:45 am
TITLE TBA: Prof. Guilemany, University of Barcelona, Department de Enginyeria Quimica, I Metal.lurgia, Calle Marti I Franques, 1, 08028 Barcelona, Spain
11:15 am METALLURGICAL INSTITUTIONS OF HIGHER EDUCATION AND STEEL INDUSTRY IN CHINA: Prof. Zengyong Zhong, Chinese Society for Metals, 46 Dongsixi Dajie, Beijing 100711, China; Prof. Xishan Xie, University of Science and Technology, Beijing, 30 Xueyuan Road, Beijing 100083 China; Prof. Zhongwu Lu, Northeastern University, Shenyang, 110006, China
The progress of the Chinese steel industry in the last four decades and appropriate development of metallurgical institutions of higher education are briefly reviewed. The favorite and unfavorite conditions for close contact between academic institutions and industry are discussed. Principal linkages between institutions of higher education and steel industry are induced; they are the following: science popularization, continuing education, qualification and degree education staffs in-service, joint accomplishment of research projects, and supervision of student practices in steel works. The important role of The Chinese Society for Metals in respect of relationship between academic institutions and industry is emphasized. In the process of economic reform in China more close university/college-industry linkages are expected.
---