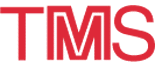 1997 TMS Annual Meeting: Tuesday Abstracts
---
GLOBAL EXPLOITATION OF HEAP LEACHABLE GOLD DEPOSITS: Session IV: Environmental, Climatology, and Community Considerations in Heap Leaching
Sponsored by: EPD Process Mineralogy, Precious Metals, Aqueous Processing Committees; Newmont Mining Corporation, Denver, CO
Program Organizers: Donald M. Hausen, Consultant, 1767 S. Woodside Dr., Salt Lake City, UT 84124; David Dreisinger, University of British Columbia, Dept. of Metals & Materials Eng., 309-6350 Storres Rd., Vancouver, BC V6T 1Z4, Canada; Richard Kunter, Advanced Science, Inc., 405 Irvine St., Suite 401, Lakewood, CO 80278; William Petruk, CANMET, 555 Booth St., Ottawa, Ontario J1A 08I; Richard D. Hagni, University of Missouri-Rolla; Dept. of Geology & Geophysics, Rolla, MO 65401

Room: 231C

Session Chairpersons: R.R. Beebe, Consultant, Tucson, AZ; C.H. Bucknam, Senior Coordinator, Newmont Metallurgical Services, Salt Lake City UT
---
2:30 pm KEYNOTE
COMMUNITY ASSISTANCE--AN INTEGRAL PART OF DOING BUSINESS IN THE MINING INDUSTRY: Leonard Harris, Consultant and Former General Manager, Minera Yanacocha, Peru; and Rosa H. Harris, President for Life of the Ladies Association of Minera Yanacocha (ADAMINYA), Lone Tree, CO 8O124
It is becoming increasingly obvious to mining and exploration companies, when operating overseas, that their activities should not conflict with the interests of the surrounding communities. The world's largest heap leach operation, Minera Yanacocha, has installed community assistance programs in Peru, concerned with health, education, electrification, agricultural assistance and road improvements. The programs are conducted with joint venture government and non government organizations and a ladies association composed of the employees' wives and female staff.
3:10 pm
WINTER HEAP LEACHING AT PEGASUS GOLD'S BEAL MOUNTAIN MINE:J.E. Micheletti, T.J. Weitz, Beal Mountain Mining, Inc., Anaconda, MT 59711
Pegasus Gold's Beal Mountain Mine is located near the Continental Divide, SW Montana. Conventional surface mining utilizes crushing, heap leaching, carbon absorption/desorption, electrowinning and refining to produce approximately 60,000 oz gold annually. A leach pad sits at 2,300 meters (7,500 ft) elevation. Winters are long and cold with average snow accumulations of 1-2 meters; temperatures fall below minus 40°C and wind chill temperatures below 70°C. The Beal Mountain staff has developed special tools and procedures for burying drip emitter lines, and managing the heap and process solutions to allow for uninterrupted gold recovery during the winter season. Management of water balance and spring runoff is critical to the operations' success, due to mountainous terrain, high precipitation and proximity to a fishery and elk herd. The mine has an extensive network of land application disposal (LAD) and stormwater control systems to assure environmental protection and regulatory compliance.
3:35 pm
OVERCOMING CLIMATOLOGY LIMITATIONS ON HEAP LEACHING: J.J. Komadina, Executive Vice President, Pikes Peak Mining Company, Victor, CO; R.R. Beebe, Consultant, Tucson, AZ 85751-2O48
Heap leaching of gold ores has enjoyed wide acceptance in the arid and semi-arid regions of the western U.S., Australia and South America. There are areas, however, where cold weather or excessive precipitation can limit the usefulness of heap leaching. Even in Nevada, difficulties can be encountered which call for special operating procedures. This paper discusses general climatological limitations and some of the techniques used to extend heap leaching into colder conditions. A case history of the Pikes Peak operation in Colorado examines "Valley-fill" technology as an ideal cold-climate solutions, where topographical conditions permit.
4:00 pm BREAK
4:10 pm
CYANIDE SOLUTION DETOXIFICATION JAR TESTS: C.H. Bucknam, Senior Coordinator, Newmont Metallurgical Services, Salt Lake City, UT 841O8
Environmental regulatory requirements for discharge of solutions and closure of operations for the gold mineral processing industry have been moving towards meeting USEPA inorganic drinking water standards. Use of jar tests for water treatment process development is suitable for preliminary scoping work, conducted in a research laboratory for optimization studies, and at the site of the water treatment. Experimental methods utilize standard jar test equipment in effort to produce solutions that meet standards for USEPA inorganic drinking water, after chemical treatment of cyanide solutions. The materials tested included gold-bearing pregnant solutions from heap leach operations, gold plant barren solutions from Merrill-Crowe zinc cementation gold recovery process and final gold heap-leach wash solutions after carbon-in-column recovery. Experiments include cyanide destruction with sodium hypochlorite, and arsenic co-precipitation coupled with mercury precipitation.
4:35 pm
GREENSTONE RESOURCES LTD.--SANTA ROSA PROJECT: Randy Martin, Chief Operating Officer and Executive Vice President, Greenstone Resources Ltd., Toronto, Ontario, Canada M5E 1S2
Greenstone Resources Ltd. constructed and operates the Santa Rosa open pit, heap leach gold mine in Veraguas, Panama. The project was commissioned in 1995 at a designed capacity of 1.8 million tons per year. The ore exhibits a long leach up to three years, and requires three stage crushing to minus 3/8 inch to achieve on average a 74% gold recovery. The crushing plant is required to handle high volumes of clay and the circuit includes a Barmac Crusher. Panama receives over 3 meters of rain annually and Greenstone is using innovative means to control the project's water balance. Greenstone has developed a successful approach to operating a low grade (1.5 gm Au/T) deposit under difficult operation conditions.
5:00 pm
THE PLASTIC INFLUENCE AND ITS APPLICATION IN LEACHING PROCESSES FAVORING COST AND ENVIRONMENTAL IMPACTS: Juan B. Cabezas, J.B.C. (Minermat Inc.) Consultorks, Santiago, Chile
The favorable characteristics and workability of plastics as a replacement of wood, lead, stainless steel, asphalt and other materials are described. Various types of plastics have proven to be the most favorable choice for handling a variety of acidic, alkaline and organic solutions, as well as pulps, chemical wastes, slurries or tailings for impoundments. The material origin of various plastics, methods of manufacturing and specifications applied to leaching solutions are discussed, including availability and costs. Examples of select plastics are considered for use as alternatives of other materials under severe environmental requirements.
---