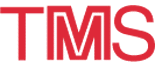 1997 TMS Annual Meeting: Wednesday Session
---
CAST SHOP TECHNOLOGY: Session V: Cast House Safety
Sponsored by: LMD Aluminum Committee
Program Organizer: Wolfgang A. Schneider, VAW aluminium AG, Research and Development, Georg-von-Boeselager-Str.25, D-53117 Bonn, Germany







Room: 230B

Session Chairperson: Seymour G.Epstein, The Aluminum Association Inc., 900 19th St., N.W., Washington DC 20006
---
8:30 am
UPDATE ON MOLTEN METAL INCIDENT REPORTING: S.G. Epstein, The Aluminum Association Inc., 900 19th St., N.W., Washington, DC 20006
Millions of pounds of molten aluminum are handled every day, safely and without incident, in nearly every segment of the aluminum industry. However, there are inherent hazards in handling any molten material and explosions involving molten aluminum and water or other oxidizing contaminants continue to occur in plants throughout the world. While these are infrequent events that often result in little or no damage to equipment or injury to personnel, an awareness of the possible consequences of an explosion is critical to maintaining a safe casthouse. The aluminum industry has made an extensive effort to gain an understanding of molten metal explosions, the factors that promote them, and how they might be prevented. The effort has included laboratory studies, conducted over the past 45 years, and thorough investigations of plant incidents. As part of this effort, the Aluminum Association established in 1985 a world-wide molten metal incident reporting program to obtain and share information on plant incidents. Presently, there are more than 230 participants in the program representing about 300 plants located in about 20 countries. Findings from the nearly 1200 reports submitted to date are reviewed in this paper.
8:55 am
INVESTIGATION OF COATINGS WHICH PREVENT MOLTEN ALUMINUM/WATER EXPLOSIONS - PROGRESS REPORT: R.T. Richter, D.D. León, T.L. Levendusky, Aluminum Company of America, Alcoa Technical Center, Alcoa Center, PA 15069
The aluminum industry has used Porter International 7001 (Tarset Std.) successfully as a protective coating in casting pits for over 20 years to prevent molten aluminum and water explosions until it was withdrawn from the market in 1994. The Aluminum Association contracted with Alcoa in 1995 to identify and test alternate coating materials which would be an acceptable replacement for Tarset Std. This paper will report the status of the program which was initiated in September 1995 and will be concluding in late 1996. Included in this paper are the screening and selection processes of the candidate coatings, results of initial molten aluminum/water explosion tests and the selection of the best performers for final explosion tests.
9:20 am
PROMOTING AWARENESS OF POTENTIAL HAZARDS IN ALUMINUM SCRAP: D.C. Pierce, C.H. Kenney, Reynolds Metals Company, 6601 West Broad Street, Richmond, VA 23261
There are a variety of potential safety hazards in any industrial activity and this includes the melting of aluminum scrap. The source of most hazards in scrap aluminum is the moisture or contamination that the scrap contains. Melting internal or purchased scrap remains the prevailing cause of molten metal incidents today. Everyone who handles scrap aluminum, from the first collection through to the melting, needs to be aware of the potential hazards. Facilities need to use a variety of approaches to increase safety awareness in all the operations. Scrap collectors, suppliers and brokers must be mindful of what the scrap hazards are, and the receiving plants must take steps to keep the hazards out of their casthouses. One of the new tools that plants have available is a fax-notification system operated by the Aluminum Association for information on scrap that has been rejected by another facility for safety or health reasons. This system is felt to offer an important safety enhancement, because scrap dealers have been known to resell unsafe scrap after it has been rejected. Although the Scrap Rejection Notification System is currently operational, its success will be measured by how infrequently it is needed.
9:45 am BREAK
9:55 am
NEW GUIDELINES FOR SOW CASTING AND MELTING: G.N. Chaffin, Quality Challenges, Midlothian, VA 23112; J.E. Jacoby, Consultant, 3398 North Hills Road, Murrysville, PA 15668
The aluminum industry has experienced many incidents of explosions as a result of wet or contaminated sows being charged into molten metal. The presence of moisture in the cavity of a sow is often impossible to detect and therefore the sow is assumed to be safe. However, this undetected moisture can cause a serious explosion if it is submerged into molten aluminum. The Aluminum Association has prepared guidelines for sow casting, inspection and melting to help facilities protect themselves from the potential hazards associated with melting sows. The guidelines and this paper consider mold designs, casting, transportation & storage, inspection and melting operations. Recommendations are offered which can be used in conjunction with each plant´s practices. The recommendations can help both the casting facility and the melting plant work toward a decrease in the possibility of an incident involving the melting of sows.
10:20 am
THE SEARCH FOR PROTECTIVE CLOTHING FOR WORKERS EXPOSED TO THE HAZARDS OF MOLTEN ALUMINUM AND MOLTEN BATH: Ronald R. McHaney, Kaiser Aluminum and Chemical Corporation
Burns are one of the leading causes of work injuries within the aluminum industry. Some physical and chemical properties of molten aluminum - low emissivity and viscosity - contribute to the potential for injury-producing incidents. Other properties, including high heat of fusion and shrinkage characteristics during cooling, add complexity to the task of identifying suitable protective clothing for workers exposed to the hazards of molten aluminum and bath. This presentation will address the initiative to identify protective clothing for workers exposed to those hazards and the progress that has been made including the development and application of the American Society for Testing Materials (ASTM) designation: F955, "Standard Test Method for Evaluating Heat Transfer Through Materials for Protective Clothing Upon Contact with Molten Substances". In addition, I will discuss the need to consider worker comfort and the potential for heat stress in the selection process.
10:45 am
PANEL DISCUSSION: All Speakers
---