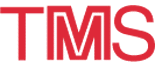 1998 TMS Annual Meeting: Plant Tours Information
---
February 15-19 · 1998 TMS ANNUAL MEETING · San Antonio, Texas
The 1998 TMS Annual Meeting & Exhibition will be held February 15-19, 1998 at the Henry B. Gonzalez Convention Center in San Antonio, Texas. The meeting will feature continuing education opportunitites, an exhibition, invited honorary lectures, student activities, social functions, and a technical program developed by TMS's technical divisions, the Electronic, Magnetic & Photonic Materials Division; Extraction & Processing Division; Light Metals Division; Materials Processing & Manufacturing Division; Structural Materials Division; TMS Education Committee; TMS Young Leaders Committee; Materials Science Critical Technologies Sector of ASM International.
Two plant tours are planned to be held in conjunction with the 1998 TMS Annual Meeting.
Zeotech Corporation
Date: Thursday, February 19
Time: 8:00 a.m.-2:00 p.m.
Cost: $30 (includes box lunch)

Zeotech Corporation mines and processes a unique zeolite mineral ore near Tilden, Texas, approximately 80 miles south of San Antonio. The ore is composed of the zeolite mineral, clinoptilolite, and lesser amounts of montmorillonite clay. This distinctive mineral ore contains pore spaces within each zeolite crystal. The pore spaces and large surface area make an ideal product for moisture absorption, filtration, absorption of selected ions from waste water streams and a carrier for many chemical compounds.

Activities at the Zeotech facility include the mining, crushing, screening, drying, and packaging of clinoptilolite ore. They also modify the zeolite ore to make organo-zeolites and other products for environmental applications.

The tour of the quarry and processing facility will last approximately one and one-half hours and the bus trip approximately two hours each way.

Date: Thursday, February 19
Time: 8:30 a.m.-12:00 noon
Cost: $25

Get an inside glimpse into materials research and development activities at Southwest Research Institute, just outside San Antonio, Texas. Institute projects encompass the formulation and synthesis of new materials, evaluation of their performance under service conditions, and assessment of the remaining useful life of critical components. Composites, metals, polymers, ceramics, cements, and adhesives are some of the materials being evaluated. An integrated approach to structural mechanics embraces the analysis, design, and testing of a variety of aerospace, land, and sea-based structures.

---
The information on this page is maintained by the TMS Customer Service Center (csc@tms.org).