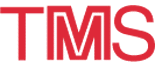 About the 1998 TMS Annual Meeting
---
February 15-19 · 1998 TMS ANNUAL MEETING · San Antonio, Texas

During the week of February 15-19, 1998, at the 127th Annual Meeting & Exhibition of The Minerals, Metals & Materials Society (TMS), you can join more than 4,000 science and engineering professionals, representing more than 70 different countries, who will come together for the opportunity to add to their own store of knowledge by capitalizing on the expertise and experience of their colleagues. More than 200 sessions and 1,000 individual presentations are scheduled. Whether your technical interests lie in precious metal extraction, aluminum processing, high-temperature superconductors, or just about any other materials field or metallurgical discipline, you will find programming that addresses your most pressing needs.

This year's meeting will feature programming by the Electronic, Magnetic & Photonic Materials Division; Extraction & Processing Division; Light Metals Division; Materials Processing & Manufacturing Division; Structural Materials Division; TMS Education Committee; TMS Young Leaders Committee; and Materials Science Critical Technologies Sector of ASM International.

In addition to the technical programming highlights, you will have other opportunities to build on your knowledge base by taking advantage of special lectures, tutorial presentations, plant tours, and short courses. Furthermore, the meeting will feature Exhibition '98, (if you are interested in exhibiting at the meeting, visit the Exhibitor Prospectus), which will provide you an opportunity for one-to-one information and hands-on examination of products and services that answer the needs of your organization. At least 160 exhibiting companies are expected to fill more than 250,000 square feet of the exhibit hall.

An added bonus to this year's Exhibition '98 will be the product and technology mini-sessions which will be held in theaters located just outside the entrance to the exhibit hall and will feature brief presentations by representatives of participating organizations.

Adding to the excitement of the 1998 TMS Annual Meeting & Exhibition is the fact that the city of San Antonio may be one of the most enjoyable sites that TMS has yet to visit.

This web site is the most current and up-to-date source of information available on the 1998 TMS Annual Meeting. Visit often as new details will be added right up until the time of the meeting. You can also download the entire advance mailer brochure as a .pdf (portable document format) file using the free software viewer, Adobe Acrobat.

An On-line View of
THE 1998 TMS ANNUAL MEETING



It is now possible to reserving housing for the conference via the web by visiting Housing OnLine, a service that enables you to make real-time reservations at participating conference hotels.
SITE MAPS: The following maps of the meeting site are now available in two formats. They are the Marriott Riverwalk Hotel (.gif file) or (.pdf file); the Marriott Rivercenter Hotel (.gif file) or (.pdf file); and the Henry B. Gonzalez Convention Center meeting rooms floor (.gif file) or (.pdf file). Viewing the portable document format (.pdf) copy of a floorplan is easy using the free software Adobe Acrobat.
STUDENT INFORMATION
---
The information on this page is maintained by the TMS Customer Service Center (csc@tms.org).