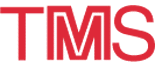 1998 TMS Annual Meeting: Short Course Program
---
February 15-19 · 1998 TMS ANNUAL MEETING · San Antonio, Texas

The 1998 TMS Annual Meeting & Exhibition will be held February 15-19, 1998 at the Henry B. Gonzalez Convention Center in San Antonio, Texas. The meeting will feature continuing education opportunitites, an exhibition, invited honorary lectures, student activities, social functions, and a technical program developed by TMS's technical divisions, the Electronic, Magnetic & Photonic Materials Division; Extraction & Processing Division; Light Metals Division; Materials Processing & Manufacturing Division; Structural Materials Division; TMS Education Committee; TMS Young Leaders Committee; Materials Science Critical Technologies Sector of ASM International.

TMS will conduct a selection of nine learning intensive courses designed to enhance your technical and professional expertise. Subjects being offered are as follows:

All courses will be held at the Marriott Rivercenter Hotel, San Antonio, Texas, the weekend prior to the meeting--Saturday and Sunday, February 14 and 15, 1998.

TAX DEDUCTION
A tax deduction can be taken for all expenses of continuing education (including registration fees, travel, meals, and lodging) undertaken to maintain and improve professional skills. For more information concerning applicability, request publication 17 or 508 on educational expenses from the IRS.

You may register any time prior to the meeting or on site, but if you register by the advanced registration deadline of January 16, 1998, you will save an additional $50 late registration penalty. Course size is limited and a sufficient number of pre-registered attendees is necessary to offer each course, so please register early. All pre-registered attendees will be notified of the cancellation and offered either a transfer or a full refund.

For reasons other than cancellation of the course by TMS, written requests for refunds must be sent to TMS Headquarters, 184 Thorn Hill Road, Warrendale, PA 15086, postmarked no later than January 16, 1998. A $25 processing fee will be charged for all cancellations (this processing fee is separate from, and in addition to, the fee charged for cancellation of meeting registrations). No refunds will be issued after the January 16, 1998 deadline.

If you need additional information on a particular course, please contact: TMS, Education Department, 184 Thorn Hill Road, Warrendale, PA 15086; telephone (724) 776-9000, ext. 226 and 245; fax (724) 776-3770; e-mail bradel@tms.org.

---
The information on this page is maintained by the TMS Customer Service Center (csc@tms.org).