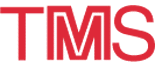 1998 TMS Annual Meeting: Short Course Description
---
February 15-19 · 1998 TMS ANNUAL MEETING · San Antonio, Texas

The following short course is sponsored by The Minerals, Metals & Materials Society's Extraction & Processing Division and will be offered during the 1998 TMS Annual Meeting being held in San Antonio, Texas, February 15-19, 1998.
Fundamentals of Galvanizing
Presented by: Gary M. Michal, Case Western University; Frank E. Goodwin, International Lead Zinc Research Organization, Inc.; and Arnold R. Marder, Lehigh University
ABOUT THE PRESENTERS
Dr. Gary M. Michal currently holds the LTV Steel, Chair in Metallurgy as Professor and Chairman of the Department of Materials Science and Engineering at Case Western University. Professor Michal's current research interests include precipitation reactions, failure analysis, metal coatings and surfaces and interfacial phenomena related to sheet steels. He has authored over 65 technical papers.

Dr. Frank Goodwin joined International Lead Zinc Research Organization, Inc. in 1982 as Manager of Program Development. Following his appointment as Manager of Metallurgy and Program Development in 1984, he was promoted to Vice President of Materials Sciences in 1986.

Arnold R. Marder is a Professor of Materials Science and Engineering at Lehigh University and the Associate Director of the Energy Research Center. He worked in industry for over 25 years. He has conducted both industrial and academic research on zinc coatings for the past two decades on both hot-dip and electrodeposited coatings and has published over 40 technical papers on these specific topics.
Date: Sunday, February 15
Time: 8:30 a.m.-5:00 p.m.
Fees: $425 Member; $510 Nonmember
Who Should Attend: This course is designed for people ranging from those involved with the production of zinc-based coated steel products to their applications and performance.

Course Overview: The course will emphasize the interconnection among the processing, products, and performance associated with galvanizing. A basic overview will be presented of the steps associated with commercial processing of both continuous hot dip and electrodeposited coatings. Key elements involved with the successful operation of modern hot dip and electrogalvanizing lines will be discussed in terms of product characteristics. A review will be presented of the performance characteristics of the wide range of galvanized steel products that currently exist including galvanneal, Galfan, and others. A session will be devoted to discussing the defects that can occur in galvanized products, what causes them and how they can be minimized. A final area to be covered will be the paintability and corrosion characteristics of galvanized sheet steels. This section will discuss the many corrosions tests that are available to assess the performance of galvanized products.

---
Note: A tax deduction can be taken for all expenses of continuing education (including registration fees, travel, meals, and lodging) undertaken to maintain and improve professional skills. For more information concerning applicability, request publication 17 or 508 on educational expenses from the IRS.

---
The information on this page is maintained by the TMS Customer Service Center (csc@tms.org).