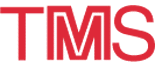 1998 TMS Annual Meeting: Short Course Description
---
February 15-19 · 1998 TMS ANNUAL MEETING · San Antonio, Texas

The following short course is sponsored by The Minerals, Metals & Materials Society's Extraction & Processing Division and will be offered during the 1998 TMS Annual Meeting being held in San Antonio, Texas, February 15-19, 1998.
Safe Practices for Handling Molten Aluminum
Presented by: John E. Jacoby, consultant; Seymour G. Epstein, Aluminum Association, Inc.
ABOUT THE PRESENTERS
John E. Jacoby is a metallurgical engineering graduate of Lehigh University. He retired from the Aluminum Company of America in 1994 after 38 years of service. He worked in production operations for 19 years and performed casting research for 19 years. Mr. Jacoby continues to be active in the aluminum industry as a consultant. Cast shop safety has been a major focus of his consulting work.

Seymour G. Epstein is Technical Director at the Aluminum Association, Inc. He has B.S. and M.S. degrees in metallurgy, and spent 10 years in research with Battelle Memorial Institute and Brookhaven National Laboratory. He has been with the Aluminum Association, Inc. for more than 25 years and has been intimately involved with the industry's research on causes and prevention of molten metal explosions. Mr. Epstein has authored more than 30 papers on aluminum and the aluminum industry.
Date: Sunday, February 15
Time: 8:30 a.m.-5:00 p.m.
Fees: $425 Member; $510 Nonmember
Who Should Attend: This course is intended for plant managers, cast shop superintendents, metallurgical engineers, process engineers, production supervisors, safety engineers, and cast shop operators who are involved with cast shop operations and are concerned with maintaining a safe work environment.

Course Overview: This course deals with the causes of and prevention of molten aluminum explosions. A lecture/discussion format reinforced by videotapes of actual molten aluminum explosions and explosion scenes will be used. All aspects of cast shop operations will be covered. They include: metal storage, furnace charging, alloying, metal transfer, ingot casting, and protective measures for personnel and equipment. Special emphasis will be focused on specific causes of the explosions encountered most frequently in recent years. The problem areas are: scrap charging, sow charging, dumping molten aluminum in drain pans, and starting of ingot drops. Participants will also be familiarized with the extensive safety programs of the Aluminum Association. Participants are encouraged to bring their specific safety questions and concerns to the session for discussion.

---
Note: A tax deduction can be taken for all expenses of continuing education (including registration fees, travel, meals, and lodging) undertaken to maintain and improve professional skills. For more information concerning applicability, request publication 17 or 508 on educational expenses from the IRS.

---
The information on this page is maintained by the TMS Customer Service Center (csc@tms.org).