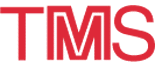 1999 TMS Annual Meeting: Optional Sightseeing Tours
---
February 28-March 4 · 1999 TMS ANNUAL MEETING · San Diego, California

During the week of February 28-March 4, 1999, the 128th Annual Meeting & Exhibition of The Minerals, Metals & Materials Society (TMS) will be held in San Diego, California at the San Diego Convention Center.
OPTIONAL SIGHTSEEING TOURS
While in San Diego, attendees of the meeting may choose to do some sight-seeing and shopping. These tours have been arranged for your convenience and are being operated by The Event Connection. All tours depart from the front of the San Diego Convention Center at the times indicated. Tickets may be purchased from The Event Connection at the TMS Information Booth in the lobby of the convention center during the following hours:
Sunday, February 28, 11:00a.m.-6:00p.m.
Monday, March 1, 7:00a.m.-5:00p.m.
Tuesday, March 2, 7:00a.m.-5:00p.m.
Wednesday, March 3, 7:00a.m.-12:00noon
Half-Day City Tour

Date: Sunday, February 28, 1999
Time: 1:00 p.m.-5:00 p.m.
Cost: $25.00 per person

Welcome to America's Finest City. Enjoy the sights and beauty of America's seventh largest city, from the contrast of the sleek office buildings downtown to the sandy beaches of Mission Bay.

After we depart, we will proceed through the Gaslamp District and downtown on our way to lovely Balboa Park, home to many of our fine museums and the San Diego Zoo. Time will be allotted for a brief walking tour of the museum area of the park. Next on our itinerary is Coronado, home to the famed Hotel del Coronado, where we will stop to take in the history. Also, there will be a quick driving tour of Mission Bay, picturesque La Jolla, and Old Town with a stop as time permits. Be prepared for an exciting and informative look at America's Finest City

San Diego.

"Behind The Scenes" at the San Diego Zoo


Date: Monday, March 1, 1999
Time: 1:00 p.m.-5:00 p.m.
Cost: $56.00 per person

Since 1916, the San Diego Zoo has been one of the world's finest. It's collection and presentation of animals is unequaled and the research programs sponsored and operated by the Zoo are internationally acclaimed and respected.

Now you can share the accomplishments and ongoing projects of the San Diego Zoo with your group on a "Behind the Scenes" visit. This special program is conducted on an open-air bus reserved exclusively for your group. For two hours you'll tour the Zoo grounds, visiting many of the animals and exhibits. You'll have the opportunity to venture from the bus and tour some of the areas which are closed to the general public, such as, the area where the breeding of endangered species takes place, food warehouses, elephant barns, the animal nursery, and plant propagation areas.

After the "Behind the Scenes" tour, you will have leisure time to wander the Zoo on your own and explore. It's a fascinating way to treat yourself to the very best of San Diego.

A Shopping Adventure


Date: Tuesday, March 2, 1999
Time: 9:30 a.m.-3:30 p.m.
Cost: $30.00 per person

Shop until you drop, or, just until you run out of money? Just in case, we will award a lucky shopper a $25.00 gift certificate at each shopping area. Whatever the case, San Diego's many unique shopping areas can satisfy even the most ardent shopper's needs. From Baccarat crystal and Bally shoes, to the most outrageous souvenir, you will find it at one of these fine areas.

La Jolla, also known as the "Jewel of the Pacific," will be one of the destinations of today's tour. This lovely seaside community is internationally known and features wonderful restaurants, chic boutiques, and fabulous specialty stores. The ambiance is that of a Mediterranean resort and is smartly upscale. For those who wish to dip their toes in the blue Pacific, it is just a leisurely stroll down to the cove or Children's Beach. Here you can feel the gentle ocean breeze, the warmth of the sun and breathe the fresh sea air.

Lunch on your own can be enjoyed at a variety of cafés and restaurants in La Jolla. Old Town is known as the historic birthplace of San Diego. Shopping areas include Bazaar del Mundo, Presidio Plaza, Old Town Mercado, Old San Diego Square, and Heritage Park. Treasures have been carefully selected from around the world. From souvenirs to hand carved furniture, there is something for everyone.

Shopping in Tijuana


Date: Wednesday, March 3, 1999
Time: 1:00 p.m.-5:00 p.m.
Cost: $28.00 per person

Today you will board your private motorcoach for an enjoyable afternoon south of the Border. You will have time for shopping, with silver, leather goods, and local handicrafts being your best buys. Your knowledgeable tour guide will share hints on how to bargain, the best places to buy that special gift, and pertinent local information.

For our international guests, please be sure to apply for a multi-entry visa to return to the United States of America after your visit to Tijuana. All in all, this adds up to a fun and carefree day.

---
The information on this page is maintained by the TMS Customer Service Center (csc@tms.org).