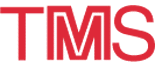 About the 1999 TMS Annual Meeting
---
February 28-March 4 · 1999 TMS ANNUAL MEETING · San Diego, California

During the week of February 28-March 4, 1999, the 128th Annual Meeting & Exhibition of The Minerals, Metals & Materials Society (TMS) will be held in San Diego, California at the San Diego Convention Center.

You can join more than 4,500 science and engineering professionals, representing more than 70 different countries, who will come together for the opportunity to add to their own store of knowledge by capitalizing on the expertise and experience of their colleagues. More than 200 sessions and 1,000 individual presentations are scheduled. Whether your technical interests lie in precious metal extraction, aluminum processing, high-temperature superconductors, or just about any other materials field or metallurgical discipline, you will find programming that addresses your most pressing needs.

This year's meeting will feature programming by the Electronic, Magnetic & Photonic Materials Division; Extraction & Processing Division; Light Metals Division; Materials Processing & Manufacturing Division; Structural Materials Division; TMS Education Committee; TMS Young Leaders Committee; and Materials Science Critical Technologies Sector of ASM International.



An On-line View of
THE 1999 TMS ANNUAL MEETING

Site Maps: The following maps of the meeting site are now available. They are the San Diego Marriott Hotel, Level 1 (63K), Lobby Level (63K), Level 3 (63K), and Level 4 (32K); and the San Diego Convention Center, Ground Level Exhibit Halls (63K), and the Mezzanine Level (32K) and Upper Level (63K) Meeting Rooms.
GENERAL INFORMATION
TMS MEETINGS REGISTRATION HONORIA POLICY FOR PRESENTERS

SAN DIEGO CONVENTION & VISITORS BUREAU

ABOUT THE HEADQUARTERS HOTEL--THE SAN DIEGO MARRIOTT

ABOUT THE SAN DIEGO CONVENTION CENTER
TECHNICAL PROGRAM
The complete at-meeting technical program, including abstracts, is now available in portable document format (2.7 Mb), and readable using Adobe Acrobat Reader. For easier downloading, the file is also available in the following segements: Monday (945 kb), Tuesday (1 Mb), Wednesday (851 kb), and Thursday (315 kb). Also, the technical program grid (63kb), is available for download. By using the Conference Management System, you can view the program--and create a personalized session schedule.
---
The information on this page is maintained by the TMS Customer Service Center (csc@tms.org).