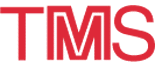 1999 TMS Annual Meeting: Travel Information
---
February 28-March 4 · 1999 TMS ANNUAL MEETING · San Diego, California

During the week of February 28-March 4, 1999, the 128th Annual Meeting & Exhibition of The Minerals, Metals & Materials Society (TMS) will be held in San Diego, California at the San Diego Convention Center.
ASSOCIATION TRAVEL CONCEPTS
Association Travel Concepts has been selected as the official travel agency for the 1999 Annual Meeting & Exhibition. As the official agency, ATC has negotiated discounts with American Airlines and United Airlines to bring you special rates that are lower than those available to the public. By calling ATC, you will save 10% to 15% off American or United tickets purchased more than 60 days prior to the meeting. For tickets purchased less than 60 days prior, the discounts will be 5% to 10% off the lowest available fares. The discounts apply for travel from February 5, 1999 through March 7, 1999. Some restrictions may apply.

ATC will also search for the lowest available fares on any airlines serving the San Diego airport. They also offer advanced seat assignments, special meal requests on flights, frequent flier mileage programs, electronic ticketing, and e-mail access for convenient booking of your tickets.

Car Rental: ATC is also offering discounted car rental rates through Alamo and Avis.

ATC is available for reservations from 9:00 a.m. until 9:00 p.m. Eastern Standard Time, Monday through Friday. To take advantage of these great rates, contact:

Association Travel Concepts
1-800-458-9383; fax (619) 581-3988
assntravel@aol.com

You may also call your own agency or the airlines directly and refer to the I.D. number listed below:
American 1-800-433-1790, ID#9629-UF
United 1-800-521-4041, ID#523HX
Alamo 1-800-732-3232, ID#561447-GR
Avis 1-800-331-1600, ID#J095309
---
The information on this page is maintained by the TMS Customer Service Center (csc@tms.org).