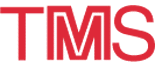 1999 TMS Annual Meeting: Exhibitor
---
February 28-March 4 · 1999 TMS ANNUAL MEETING · San Diego, California
ADVANCED DYNAMIC CORPORATION, LTD.
Booth #923     St. Bruno, Quebec, Canada
---
Advanced Dynamics Corp. Ltd. designs and manufactures custom materials handling systems for primary aluminum smelters and secondary aluminum products producers.

Primary Producers
Carbon anode handling equipment for both green and baked anodes, rodding room and ring furnace maintenance equipment.
Aluminum ingot sawing and identification equipment for round logs, T ingots and sheet ingots.
Aluminum ingot handling systems including downenders, billet stacking systems, transfer cars and rotary turntables.
Aluminum casting equipment including sow casting carousels and crucible tilters.
Secondary Producers
Coil handling equipment including turnstiles, powered transfer cars, wrapping systems and upenders.
Tube handling cooling systems for drawbench automation, extrusion handling systems including pullers and flying cutoff saws. Integrated Control Systems
Computer linked PLC controls with panelview access screens, program-mable identification by pin of character stamp, ink jet or bar code.
Please call us at your convenience to discuss your equipment requirements and visit us at booth #923 at the 1999 TMS Annual Meeting & Exhibition.

---