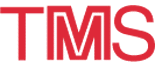 1999 TMS Annual Meeting: Exhibitor
---
February 28-March 4 · 1999 TMS ANNUAL MEETING · San Diego, California
FOSBEL CERAMIC TECHNOLOGIES
---


Aluminum furnace repair without shutdown

Fosbel has developed a high alumina material exclusively for the repair and maintenance of aluminum furnace refractories. The Fosbel Ceramic Welding process exothermically fuses repair material to the hot refractory while the furnace continues to operate. This process creates a long lasting, durable bond between the weld mass and the substrate giving extraordinarily long life to the repair areas.

Whether used as a repair method or as preventative maintenance to extend the furnace campaign life, Fosbel Ceramic Welding is a fast and effective way to keep your furnace in operation without costly downtime.

FOSBEL, Inc.; 640 N Rocky River Drive; Berea, Ohio 44017 USA; telephone (1) 440 891 0892; TeleFax: (1) 440 891 0899; http://www.fosbel.com.

---