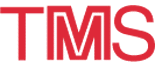 1999 TMS Annual Meeting: Exhibitor
---
February 28-March 4 · 1999 TMS ANNUAL MEETING · San Diego, California
HYDELKO NORTH AMERICA
Booth #711     Marietta, Ohio
---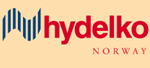 Hydelko was founded in 1990 and has quickly grown to become an established quality supplier of aluminum grain refiners and master alloys to the world-wide market. The manufacturing plant at Rjukan, Norway is dedicated to the production of high quality products. Hydelko's state-of-the-art manufacturing technology generates products with high grain refining efficiency and a high degree of metal cleanliness.

Consistently high quality is secured through statistical process contol and rigorous quality assurance in compliance with the requirement of ISO 9001 standards.

Hydelko's considerable expertise and technical competence form a solid basis for innovation, product development and customer support. Please visit us at our exhibition booth number 711.

---