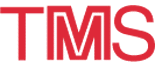 1999 TMS Annual Meeting: Exhibitor
---
February 28-March 4 · 1999 TMS ANNUAL MEETING · San Diego, California
MECHATHERM INTERNATIONAL LTD.
Booth #637      Kingswinford, West Midlands, England
---

Mechatherm is a privately owned company, formed in 1973, specializing in supplying furnaces and associated handling gear for aluminium melting, casting, extrusion and general heat treatment. Considerable success has also been forthcoming in extrusion furnaces for pre-heating brass and copper billets.

Mechatherm have recently formed a technology agreement with another U.K. company Jesse Brough Metals which enables them now to offer complete plants for the recycling of aluminium drosses and contaminated aluminium scraps. Mechatherm are happy to consider tendering for turnkey new plants, upgrading existing plant or partial supply of equipment and are collaborating with Alu-Cut International Inc. (Stand #505) for the manufacture of equipment in the U.S.

The company operates a Quality System complying with BS-EN-ISO9001:1994 and has been approved by Lloyds Register Quality Assurance Limited.

Mechatherm will have available literature showing its product range and will be displaying photographs, posters and videos of installations.

---