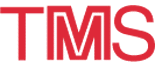 TMS Fall Meeting '99: Special Events Information
---
October 31-November 4, 1999 · TMS FALL MEETING '99 · Cincinnati, Ohio

Focusing on physical metallurgy and materials, the TMS Fall Meeting '99 will feature a wide array of technical symposia sponsored by The Minerals, Metals & Materials Society (TMS). A poster session is also planned. As a greater convenience for attendees, the meeting is typically colocated with ASM International's Materials Solutions Conference. Approximately 100 technical sessions will focus on key information and successful strategies to give attendees insight into the research, development, and application of new materials processes, analysis techniques, and equipment advances.

The TMS Fall Meeting '99 will take place in Cincinnati, Ohio, at the Omni Netherland Plaza Hotel, which will be the TMS headquarters for the event. All special events are to be held here.


---
ATTENDEE RECEPTIONS
TMS Fall Meeting '99 Welcoming Reception
Date: Monday, November 1, 1999
Time: 5:30 p.m.–7:00 p.m.
Don't miss this opportunity to welcome old friends, and establish new acquaintances with colleagues from around the world. Complimentary snacks, beer, wine, and soft drinks will be provided.

Wednesday Night Mixer
Date: Wednesday, November 3, 1999
Time: 5:30 p.m.–7:00 p.m.
This is a special networking opportunity. Notable speakers, lecturers, and presenters from the week's program will be available to discuss their work and answer your questions. Complimentary snacks, beer, wine, and soft drinks will be provided.

Attention: Young Professionals
Date: Sunday, October 31, 1999
Time: 4:00 p.m.–5:30 p.m., reception to follow
We'll be looking for you at the Young Leaders Business Meeting. Professional members age 35 or under should come and participate in this pro-active young professionals group.

University Alumni Receptions
Alumni receptions of various universities will be scheduled at the Omni Netherland Plaza Hotel. Please refer to the final program (available on-site) for a detailed listing.


---
HONORARY SYMPOSIUM DINNER FOR PROFESSOR JULIA WEERTMAN
Date: Monday, November 1, 1999
Time: Reception 7:00 p.m., Dinner 7:30 p.m.
Cost: $50.00

TMS is honored to sponsor this six-session symposium and dinner that has been organized to honor the contributions of Professor Julia Weertman. Dr. Weertman is being recognized for her significant contributions in materials science and engineering and as an educator. This special symposium will highlight topics which Dr. Weertman has impacted, e.g., dislocations, high temperature mechanical properties, cavitation, nanocrystalline materials, and much more.

The dinner will honor Professor Julia Weertman and will provide an opportunity for her friends, colleagues, and students (past and present), to review her contributions to the field and discuss the future.


---
YOUNG LEADERS TUTORIAL LUNCHEON LECTURE

About the presenter: Eldon Poulson is a consultant with 45 years of experience in the titanium and magnesium industry. He started his career at TIMET in 1954 and performed nearly every job in the titanium plant at Henderson, Nevada, before his retirement in 1997. The last ten years at TIMET were spent as the manager of the melting operation.

Mr. Poulson is the author or co-author of 7 titanium process related patents, and has authored, presented, and published numerous papers on magnesium and titanium. He has been the chairman of the International Titanium Association's VAR Melting Safety Committee since 1990.

Date: Monday, November 1, 1999
Time: 12:00 noon–1:30 p.m. (optional brown bag lunch)
Lecturer: Eldon R. Poulson, Consultant (Retired TIMET)
Topic: The Evolution of the Titanium Industry & Development of Titanium Processes
Sponsor: TMS Young Leaders Committee

Mr. Poulson will present 50 years of development in the melting of titanium and the driving forces behind the technological improvements. His discussion will cover the development of melting from the non-consumable, inert gas melting of the 1940's, through the vacuum arc melting of the 1950's and 60's, up to the electron beam and plasma hearth melting of today. A 10-minute video will be shown to help explain the physical differences in the melting techniques.

This tutorial lecture includes an optional "brown bag" lunch for $15, which should be purhased in advance. There will be no charge for those attending the lecture who do not wish to purchase the lunch.


---
DISTINGUISHED LECTURESHIP IN MATERIALS AND SOCIETY
Date: Wednesday, November 3, 1999
Time: 11:45 a.m.–12:45 p.m.
Lecturer: Dr. Mary Lowe Good
Topic: Materials in the 21st Century: Global Innovation vs. Discovery
Sponsored by: TMS

About the Lecturer: Dr. Mary L. Good is the Donaghey University Professor at the University of Arkansas, Little Rock and serves as the managing member for Venture Capital Investors, LLC, a group of Arkansas Business Leaders who expect to foster growth in the area through the opportunistic support of technology-based enterprises.

Dr. Good also presently serves on the Board of Biogen, a successful biotech company in Cambridge, Massachusetts; IDEXX Laboratories of Westbrook, Maine; and the Lockheed Martin Energy Research Corporation Board of Oak Ridge, Tennessee.

The new products of the "information age" will require the unique integration of materials and materials processing technologies in a wide range of products from electronics, to computers, to optical devices, to household products, to transportation vehicles. Materials are the building blocks for modern infrastructure in transportation, communications, and housing. The knowledge base for materials also sets the limits for innovation in new devices, information delivery systems, and the exploitation of new science. Even in an era of decreasing federal budgets for frontier materials research, the discovery of new materials with fascinating properties moves aggressively. However, the exploitation of these new discoveries through innovative applications is time-consuming and expensive.

New approaches are in sight. The rapidly unfolding field of "materials by design" and the ability to molecularly characterize materials are making it possible to move from invention or discovery followed by development, to simultaneous invention plus innovation. The potential of driving discovery through creative problem solving has major implications for materials research, development and application. If the dazzling discoveries in molecular materials can be converted into products with new properties and functions, they will become the building blocks of the "hardware" revolution of the twenty-first century's information age.
---
Questions? Contact the TMS Customer Service Center, 184 Thorn Hill Road, Warrendale, PA 15086-7528; telephone 1-800-759-4867 (USA) or (724) 776-9000, ext. 270; fax (724) 776-3770; e-mail csc@tms.org