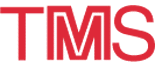 About the 1999 TMS Fall Meeting
---
October 31–November 4, 1999 · TMS FALL MEETING '99 · Cincinnati, Ohio

Focusing on physical metallurgy and materials, the TMS Fall Meeting '99 will feature a wide array of technical symposia sponsored by The Minerals, Metals & Materials Society (TMS). A poster session is also planned. As a greater convenience for attendees, the meeting is typically colocated with ASM International's Materials Solutions Conference. Approximately 100 technical sessions will focus on key information and successful strategies to give attendees insight into the research, development, and application of new materials processes, analysis techniques, and equipment advances.

The TMS Fall Meeting '99 will take place in Cincinnati, Ohio, at the Omni Netherland Plaza Hotel, which will be the TMS headquarters for the event. All technical sessions and conference registration will be located here.

---
PROGRAM COMMITTEE
Dan Thoma, Program Director, Los Alamos National Labs; Richard Wright, MPMD, INEEL; James Earthman, ASM–MSCTS, University of California, Irvine; Patrice Turchi, EMPMD, Lawrence Livermore National Lab; Antonios Gonis, EMPMD, Lawrence Livermore National Lab; Thomas Battle, EPD, DuPont; Mark Schlesinger, EPD, University of Missouri; Alton Tabereaux, LMD, Reynolds Metals Co.; David Bourell, MPMD, University of Texas; Howard Sizek, ASM–MSCTS, Inco Alloys Intl. Inc.; Rusty Gray, SMD, Los Alamos National Labs; Eric Taleff, SMD, University of Texas; John Allison, Member-at-Large, Ford Motor Co.; James Foley, Member-at-Large, Ames Laboratory; John Smugeresky, Member-at-Large, Sandia National Laboratory
---
Questions? Contact the TMS Customer Service Center, 184 Thorn Hill Road, Warrendale, PA 15086-7528; telephone 1-800-759-4867 (USA) or (724) 776-9000, ext. 270; fax (724) 776-3770; e-mail csc@tms.org