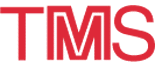 TMS Fall Meeting '99: Travel and Destination Information
---
October 31-November 4, 1999 · TMS FALL MEETING '99 · Cincinnati, Ohio

Focusing on physical metallurgy and materials, the TMS Fall Meeting '99 will feature a wide array of technical symposia sponsored by The Minerals, Metals & Materials Society (TMS). A poster session is also planned. As a greater convenience for attendees, the meeting is typically colocated with ASM International's Materials Solutions Conference. Approximately 100 technical sessions will focus on key information and successful strategies to give attendees insight into the research, development, and application of new materials processes, analysis techniques, and equipment advances.

The TMS Fall Meeting '99 will take place in Cincinnati, Ohio, at the Omni Netherland Plaza Hotel, which will be the TMS headquarters for the event. All technical sessions and conference registration will be located here.
TRANSPORTATION
Greater Cincinnati/Northern Kentucky is easily reached by three major interstate highways (75-71-74), and an International Airport that is only 15 minutes from downtown (12 miles) off I-275. The ever expanding Greater Cincinnati International Airport located in Northern Kentucky has served as a model for airports around the world. This facility offers the ultimate in convenience and beauty to the more than 7.5 million passengers who use it annually. The airport is served by ten major regional and commuter airlines offering more than 660 daily arrivals and departures non-stop or direct to 85 cities.

Passengers arriving at the airport will find taxi and coach service available for the 15-minute trip into downtown Cincinnati. Taxi fare is approximately $18.00 per cab (one to five passengers). Rental car agencies are located in the baggage claim area in each of the three terminals.
CINCINNATI SKYWALK
One of the unique features of the downtown area around the Omni Netherland Plaza Hotel and the Cincinnati Convention Center is the pedestrian Skywalk system. It effectively links the convention center, more than 3,000 hotel rooms, department stores, banks, restaurants, numerous shops and services, and a 1,000 car parking garage. The Skywalk is completely covered and, in many areas entirely enclosed—heated in winter and cooled in summer.
DINING
Cincinnati is well known for the variety and uniqueness of its restaurants. There are restaurants that revolve, some that float, and some have fantastic views. There are restaurants in buildings originally built for other purposes, including an old firehouse, a former police station, a public school, an honest to goodness diner, a pottery factory (where you eat in a kiln), a general store, a saloon, and a National Historic Register Sternwheeler. No matter what direction your tastes run—from a 5-star restaurant to Cincinnati chili—your appetite will be satisfied.

---
Questions? Contact the TMS Customer Service Center, 184 Thorn Hill Road, Warrendale, PA 15086-7528; telephone 1-800-759-4867 (USA) or (724) 776-9000, ext. 270; fax (724) 776-3770; e-mail csc@tms.org