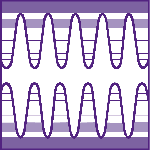 IMPORTANT INFO
Author Acceptance Notification
April 4, 2005
Late News Submission Deadline
June 3, 2005
Early Registration Ends
June 8, 2005
Welcoming Reception
June 22, 2005
Welcome to the 47th TMS 2005 Electronic Materials Conference
TMS (The Minerals, Metals & Materials Society) Electronic Materials Committee proudly sponsors the annual Electronic Materials Conference (EMC).
The 2005 conference will be located in the city of Santa Barbara, California at the University of California, from Wednesday, June 22 through Friday, June 24. Registration and Housing information will be available from TMS in April 2005.
The conference will involve oral presentations; both invited and contributed, an exhibition, and related activities. The 47th Electronic Materials Conference (EMC) aims to provide the premier annual forum for presentations of current interest and significance to the preparation and characterization of electronic materials.
Electronic Materials are defined as relating to, produced, or operated by the controlled flow of electrons through a semiconductor, a gas, or free space along with those relating to devices, systems, or circuits that employ components such as vacuum tubes, integrated circuits, or transistors in their design. In practice, the field is something much broader.
Attendees include students, professors, scientists, engineers, researchers, technicians, R&D managers, and product managers.
DEVICE RESEARCH CONFERENCE
EMC 2005 will be coordinated with the Device Research Conference during the same week, June 20-22, 2005, also being held at the University of California.
The coordinated efforts are made in recognition of the strong interaction between electronic materials and device research. This coordination provides for maximum exchange of information between attendees of both conferences. Inquires about DRC should be forwarded to:
Alan Seabaugh
University of Notre Dame
Notre Dame, IN 46556
Tel: (574) 631-4473 •
Fax: (574) 631-4393
Email: seabaugh.1@nd.edu
Abstracts submitted to DRC may not be submitted to EMC.