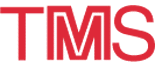 ICMOVPE-IX: General Information
---
May 31-June 4, 1998  ·  La Jolla, California
NINTH INTERNATIONAL CONFERENCE ON METAL ORGANIC VAPOR PHASE EPITAXY

Sponsored by The Minerals, Metals, & Materials Society (TMS) and the American Association for Crystal Growth, the Ninth International Conference on Metal Organic Vapor Phase Epitaxy (ICMOVPE-IX), will be held May 31 through June 4, 1998, at the Sheraton Grande Torrey Pines Hotel, La Jolla, California.

To register for the meeting on-line, use the ICMOVPE-IX Registration Form. The deadline for advance registration is May 15, 1998. In addition, if you plan to attend, you can secure housing reservations by downloading the housing reservation form, which is available in portable document format (readable using the free Adobe Acrobat software).

ICMOVPE-IX builds upon the strong tradition of previous conferences of presenting the latest advances in the science, technology, and applications of MOVPE and related growth techniques. The objective of the conference is to bring together a wide spectrum of specialists from industry, commerce, academia, and national laboratories to present their most recent progress in the fundamental and applied aspects of MOVPE technology. The program for this meeting can be viewed using the TMS Conference Management System. A complete version of the at-meeting program (including paper titles and abstracts) is available for download as a portable document format (PDF) file (viewable and printable using Adobe Acrobat). The program is designed to provide a wide range of opportunities for formal and informal discussions of and presentations on all topics of interest, including
Growth and doping mechanisms
Surface physics and chemistry during growth
In-situ probes, real-time monitoring and process control
Selective area growth
Novel growth mechanism and techniques
Nitrides: growth, defects, characterization, and devices
Quantum wells, wires, and dots
Growth of device structures
Infrared materials and devices
High power, high temperature semiconductor materials and devices
Blue light-emitting devices and lasers
Production and safety issues
Growth of thermoelectric and thermo-photovoltaic materials and devices
Late News Papers will be included in the Workshop prior to the poster session on Tuesday evening. Late news presentations will begin at 7:30 p.m. and run until 8:00 p.m.

The conference proceedings will be reviewed in a special issue of the Journal of Crystal Growth. Submit your manuscripts Monday-Wednesday at the Elsevier desk located in the Canyon Room.

For further information, contact the publication chairs: R. Biefeld, telephone (505) 844-1556; fax (505) 844-3211; e-mail rmbiefe@sandia.gov or G. Stringfellow, telephone (801) 581-8387; fax (801) 581-4816; e-mail stringfellow@ee.utah.edu.

Along with the technical program, a number of additional activities are planned. These include

In addition to a very strong technical program, an exhibit of electronic materials technology and service organizations will again compliment the ICMOVPE technical experience. Organizations are invited to exhibit in this special tabletop display.

Exhibitors will have many opportunities throughout the conference to meet the world's top electronic materials researchers and industry leaders. Organizations interested in participating should contact TMS at the address below by May 1, 1998. Potential exhibitors will also be given the opportunity to sponsor several events at the conference. For exhibit and sponsoring details, please contact:

Cindy A. Wilson, Marketing Coordinator
ICMOVPE-IX Exhibit
The Minerals, Metals & Materials Society (TMS)
184 Thorn Hill Road, Warrendale, PA USA 15086-7514
Telephone (724) 776-9000, ext. 231; E-mail wilson@tms.org

The official hotel for ICMOVPE-IX is the Sheraton Grande Torrey Pines Hotel, in La Jolla, California. Located ten miles north of San Diego and 12 miles from the San Diego Airport, the hotel is tucked into the side of the Pacific Palisades and overlooks the Torrey Pines Golf Course and the Pacific Ocean. Visit the ICMOVPE-IX Destination page for more detailed information.

Student attendance is strongly encouraged at this conference. A limited amount of financial assistance is available to students, as well as other speakers, who are attending and presenting at the conference. Requests for financial assistance should be submitted to T.F. Kuech, conference chair, in writing, no later than April 15, 1998. All those requesting funding will receive a response no later than April 30th.

---
The information on this page is maintained by the TMS Customer Service Center (csc@tms.org).