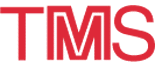 Materials and Science in Sports: Destination Information
---
April 22-25, 2001 MATERIALS AND SCIENCE IN SPORTS ·Coronado, California
The Materials and Science in Sports Symposium, sponsored by the Structural Materials Division of The Minerals, Metals & Materials Society (TMS), will be held at the Coronado Island Marriott Resort, Coronado, California, April 22-25, 2001.

Materials and Science in Sports is organized to bring together those interested in technical aspects of sports. Themes may include design, materials, mechanics, dynamics, and biomechanics. All aspects of science applied to sports will be welcome, particularly those relating to advances in equipment and improvements in athletic performance.
ACCOMMODATIONS
The headquarter hotel and site of Materials & Science in Sports is the Coronado Island Marriott Resort, Coronado, California, USA, and is located on sixteen waterfront acres on Coronado Island just over the Coronado Bay Bridge from San Diego and adjacent to Tidelands Park. Coronado is a warmly elegant and picturesque community with unusual shops, art galleries, delightful restaurants and one-of-a-kind boutiques.

An important component of The Materials & Science in Sports is the opportunity to meet with representatives of the industry from all over the globe. In this respect, the conference venue at the Coronado Island Marriott Resort will provide excellent opportuni-ties for networking and discussions with colleagues and associates.

Coronado Island Marriott Resort guests can achieve a perfect balance between relaxation and rejuvenation. The 300 guest rooms and 35 suites are oversized, and provide mindful amenities and comforts. Recreation abounds on numerous nearby golf courses. On-site at the resort are 3 outdoor pools, lighted tennis courts and a full-service health club and European spa. Guests can enjoy dinner in the Coronado Island Marriott Resortís award-winning French restaurant, in addition to a brasserie-style restaurant serving breakfast, lunch and dinner.

Local attractions include Balboa Park museums and attractions, downtown San Diego and La Jolla, Old Ferry Landing, Old Town State Park, San Diego Zoo and Sea World, Seaport Village and Tijuana, Mexico.
ABOUT CORONADO
A natural place for romance and relaxation, the quaint village of Coronado lies just across the harbor from downtown San Diego.

It is connected to the mainland on the south by a long, narrow sandbar known as the Silver Strand and is accessible over the four-lane, two-mile long San Diego-Coronado Bay Bridge as well as by hourly ferry service. The Ferry Landing Marketplace in Coronado has been developed into an exciting retail and specialty entertainment complex that also features several fine restaurants.

The downtown area features dozens of boutiques, shops and restaurants and a large central park with a bandstand, where concerts are performed each Sunday throughout the summer. Other recreational facilities include bicycle paths, boat rentals, two yacht clubs, an 18-hole public golf course, tennis courts, a community playhouse and three public beaches.

Perhaps one of the greatest attractions of Coronado is its astonishing variety of fine restaurants, serving everything from fresh-caught seafood to gourmet pizzas. Equally enticing is the variety of boutiques and shops, many of which are accessible via the environmentally friendly Coronado Electric Shuttle.
DIRECTIONS
From San Diego Airport: Left on Harbor Drive, left on Grape Street to I-5 South. Continue to Coronado Bay Bridge Exit. Go across bridge to first right, on Glorietta Boulevard. Hotel is located 2 blocks on right.
---
The information on this page is maintained by the TMS Meetings Department (mtgserv@tms.org).