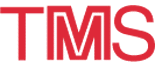 Materials and Science in Sports
---
April 22-25, 2001 MATERIALS AND SCIENCE IN SPORTS ·Coronado, California
The Materials and Science in Sports Symposium, sponsored by the Structural Materials Division of The Minerals, Metals & Materials Society (TMS), will be held at the Coronado Island Marriott Resort, Coronado, California, April 22-25, 2001.

Materials and Science in Sports is organized to bring together those interested in technical aspects of sports. Themes may include design, materials, mechanics, dynamics, and biomechanics. All aspects of science applied to sports will be welcome, particularly those relating to advances in equipment and improvements in athletic performance.

The conference will cover all sports and leisure pastimes such as golf, tennis, cricket, baseball, soccer, sailing, hockey and athletics. The conference will be of interest to those working in engineering, physics, sport science, and physical education departments around the world.
2001 MATERIALS AND SCIENCE IN SPORTS
ORGANIZING & TECHNICAL PROGRAM COMMITTEE
Francis H. (Sam) Froes (Chair), Steve Haake (Chair), Bruce Clemens, Donna Dawson, Bill Harrigan, Mont Hubbard, Mike Jenkins, Rob Leholm, Marc Meyers, Vladimir Moxon, George Pratt, Bill Richardson, Chet Shira, Mark Timko, Sadayuki Ujihashi, Jim Withers
TMS Meetings Department
The Minerals, Metals & Materials Society
184 Thorn Hill Road, Warrendale, PA 15086-7514 USA
Telephone (724) 776-9000, ext. 243; fax (724) 776-3770; e-mail: mtgserv@tms.org
---
The information on this page is maintained by the TMS Meetings Department (mtgserv@tms.org).