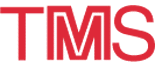 Materials and Science in Sports: Special Events
---
April 22-25, 2001 MATERIALS AND SCIENCE IN SPORTS ·Coronado, California
The Materials and Science in Sports Symposium, sponsored by the Structural Materials Division of The Minerals, Metals & Materials Society (TMS), will be held at the Coronado Island Marriott Resort, Coronado, California, April 22-25, 2001.

Materials and Science in Sports is organized to bring together those interested in technical aspects of sports. Themes may include design, materials, mechanics, dynamics, and biomechanics. All aspects of science applied to sports will be welcome, particularly those relating to advances in equipment and improvements in athletic performance.
SOCIAL FUNCTIONS
Various social functions have been planned to supplement the formal technical workshop, including the following:

Welcoming Reception

Conference Banquet

Sunday, April 22, 2001
6:00PM-7:30PM
Riviera Pool

Tuesday, April 24, 2001
6:00PM-9:30PM
Riviera Pool
---
The information on this page is maintained by the TMS Meetings Department (mtgserv@tms.org).