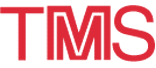 Materials Week '97: Special Events
---
September 14-18, 1997 · MATERIALS WEEK '97 · Indianapolis, Indiana

Sponsored by The Minerals, Metals & Materials Society (TMS) and ASM International, Materials Week '97 will be held September 14-18, 1997, at the Indiana Convention Center in Indianapolis, Indiana. In addition to the exhibition and technical programming, several special events are being planned.
Young Leaders Tutorial Luncheon Lecture

Date: Monday, September 15
Times: 12:00 noon-1:30 p.m.
Sponsored by: TMS Young Leaders Committee
Location: Indiana Convention Center
Presenter: Andrew M. Sherman, Ford Motor Company
Topic: "Potential for Light Weight in Automobiles"

About the Presenter: Andrew M. Sherman is senior staff technical specialist, Research Laboratory, Ford, Motor Company, Dearborn, Michigan. Dr. Sherman received B.S. and Ph.D. degrees in physical metallurgy from the Massachusetts Institute of Technology. Since 1972 he has been a member of the Materials Science Department, Research Laboratory, at Ford Motor Company in Dearborn, Michigan. His professional interest is the development and automotive applications of newer materials, such as aluminum, titanium, and magnesium alloys and composites. He is a member of TMS, ASM, and SAE. He has served on various national and local committees of these organizations and was a member of the Board of Review of Metallurgical and Materials Transactions. He is currently the leader of the Partnership for a New Generation of Vehicles (PNGV) Materials Tech Team and is a member of the board of the Light Metal Division of USCAR (a research consortium of the "Big 3" auto companies). He has authored or co-authored more than 40 publications and reports and has made more than 70 presentations at technical society conferences and universities. Dr. Sherman holds one patent.

The Partnership for a New Generation of Vehicles (PNGV) is a collaborative effort between the domestic automakers and the federal government to develop new automotive technologies. A major focus of this program is the development of a mid-size family automobile that achieves up to three times the fuel economy of present vehicles and offers the same performance, ride, and comfort at the same cost to the customer. To achieve this goal, very aggressive targets for powertrain thermal efficiency, rolling resistance, aerodynamic drag, and vehicle weight must be met. There is a well-established relationship between fuel economy and weight, which has led to the PNGV goal to reduce vehicle weight by up to 40%. While some gains can be made by design optimization and component downsizing, it seems certain that substantial use of lightweight materials is the only way to achieve this goal. Current production automobiles already employ a substantial (and increasing) amount of lightweight materials, such as high-strength steel, aluminum alloys, and polymer composites. Other candidate lightweight materials include magnesium, metal-matrix composites, and titanium. However, all of these materials, except perhaps for high-strength steels, share a major disadvantage: raw material and/or manufacturing costs are higher than for current materials and, in some cases, there is little or no high-volume infrastructure and recycling technologies may need to be developed. This talk will discuss some of the research to address these challenges being carried out as part of the PNGV program.
Young Leaders Meeting and Reception

Date: Sunday, September 14
Event: Business Meeting
Times: 4:00 p.m.-5:30 p.m.
Event: Reception
Times: 5:30 p.m.-6:30 p.m.
Location: Indianapolis Hyatt Regency Hotel
All meeting attendees under the age of 35 are cordially invited to attend the TMS Young Leaders Meeting/Reception. Come and be a part of this pro-active young membership.
Alpha Sigma Mu Lecture

Date: Monday, September 15
Times: 4:00 p.m.-5:00 p.m.
Location: Indiana Convention Center
Lecturer: Dr. Edgar A. Starke, Jr., FASM, University Professor, Oglesby Professor of Materials Science and Engineering, University of Virginia, Charlottesville, Virginia
Topic: "Aerospace Materials for Future Technologies"
TMS Honorary Dinner Recognizing Dr. George R. Irwin
Tickets are $45 and may be purchased via the Materials Week '97 registration form or at the registration area in the Indiana Convention Center. The dinner is being held in recognition of Dr. George R. Irwin's many contributions in the area of cleavage fracture and in recognition of the George R. Irwin Symposium on Cleavage Fracture, which will be held during Materials Week '97.

Date: Monday, September 15
Times:

6:00-7:00 p.m. Reception
7:00-8:00 p.m. Dinner
8:00 p.m. Speaker

Location: Hyatt Hotel
Speaker: H.P. Rossmanith
Topic: "George R. Irwin: The Man Who Showed Engineers How to Put Fracture to Work"
ASM and TMS Distinguished Lectureship in Materials and Society

Date: Wednesday, September 17
Time: 11:45 a.m.-12:45 p.m.
Location: Indiana Convention Center
Lecturer: Dr. James C. Williams, FASM, General Manager, Engineering Materials Technology Labs, GE Aircraft Engines, Cincinnati, Ohio
Topic: "The Future of Advanced Materials in the Face of the New World Order"
Alumni Receptions
Receptions for alumni of various universities will be scheduled at the Westin Hotel Indianapolis. A calendar of events will be soon be available on-line to list the times and locations of these functions.
---
Questions? Contact the TMS Customer Service Center, 184 Thorn Hill Road, Warrendale, PA 15086-7528; telephone 1-800-759-4867 (USA) or (724) 776-9000, ext. 270; fax (724) 776-3770; e-mail csc@tms.org