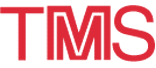 Materials Week '97: United Thermal Spray Conference
---
September 14-18, 1997 · MATERIALS WEEK '97 · Indianapolis, Indiana

Focusing on physical metallurgy and materials, Materials Week '97, which incorporates the TMS Fall Meeting, features a wide array of technical symposia sponsored by The Minerals, Metals & Materials Society (TMS) and ASM International.
The meeting will be held September 14-18 in Indianapolis, Indiana. The Materials Week '97 technical program will be held concurrently with several ASM-sponsored specialty conferences: 17th ASM Heat Treating Conference & Exposition, United Thermal Spray Conference, and the Materials Solutions Conference. The programming planned for the 10th National Thermal Spray Conference and Exposition is described on this page.
The Materials Week '97 registration fee provides access to all of these conferences. For additional detail on the ASM-sponsored conferences, visit ASM's Annual Event '97 site.

---
UNITED THERMAL SPRAY CONFERENCE
Aerospace Transportation
Room 140

Thursday AM--Power Generation I: Aerospace
Thursday PM--Power Generation II: Transportation/Power Generation

Commercial Developments
Room 162
High Velocity Oxy-Fuel
Room 139
Infrastructure Forum
Room 140

Tuesday AM--Equipment
Tuesday PM--Corrosion & Infrastructure
Wednesday AM--Materials, Characteristics, & Metallography

Processes Characteristics
Room 142

Tuesday AM--Process Diagnostics & Control Development
Tuesday PM--Spray Process Diagnostics & Modeling
Wednesday AM--Coating Formation
Wednesday PM--Spray Process Developmts
Thursday AM--New Thermal Spray Approaches

Product Developments
Room 141

Tuesday AM--New Spray Techniques & Plasma Spray Processes
Tuesday PM--Novel Coating Technologies & Considerations

Research: Progress in Academia
Sagamore 7
Residual Stress and Mechanical Properties
Room 141

Wednesday AM--Residual Stresses
Wednesday PM--Mechanical Properties I
Thursday PM--Mechanical Properties II

Structural & Property Relationships
Room 139

Wednesday AM--Process Parameters
Wednesday PM--Coating Processing & Testing
Thursday AM--Friction and Wear
Thursday PM--Wear/Corrosion Resistant Materials

Support & Services
Room 162

Tuesday AM--Powder Feeders I
Tuesday PM--Powder Feeders II

Thermal Barrier & Oxidation Resistant Coatings (Joint with Materials Solutions Conference)
Room 117

Tuesday PM
Wednesday AM
Wednesday PM
Thursday AM
Thursday PM

Welcoming Remarks/Plenary Panel
Sagamore 7
---