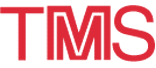 Copper 99/Cobre 99: General Information
---
October 10-13, 1999 · COPPER 99/COBRE 99 · Phoenix, Arizona

POLICIES
Refunds/Cancellations: Written requests for refunds must arrive at TMS no later than September 20, 1999. A $50.00 charge will be assessed on all registration and/or short course cancellations.

American with Disabilities Act: TMS strongly supports the Federal Americans with Disabilities Act (ADA) which prohibits discrimination against, and promotes public accessibility for those with disabilities. In support of this act, we ask that those attendees requiring specific equipment or services contact the TMS Meeting Services Department to advise specific needs in advance.

Policy on Audio/Video Recording of Technical Paper Presentations/Sessions: TMS reserves the right to any audio and video reproduction of all presentations at every TMS sponsored meeting. Recording of sessions (audio, video, still photography, etc.) intended for personal use, distribution or copyright without the express written consent of TMS and the individual authors is strictly prohibited. Contact Peggy Weiss, TMS Technical Program Manager at (724) 776-9000, ext. 227, in advance to obtain a copy of the waiver release form.

Copper 99 is the fourth in a series of international conferences devoted to the mineral processing and extractive metallurgy of copper. Conference participants will have an opportunity to gain insight into important worldwide technological advancements, potential new commercial developments and challenges confronting the copper industry as it enters into the 21st century.

The meeting will build on the success of three preceding conferences: Copper 87, held in Vina del Mar, Chile; Copper 91/Cobre 91, held in Ottawa, Canada; and Copper 95/Cobre 95, held in Santiago, Chile. The copper conference is organized by the Chilean Institute of Mining Engineers; the Metallurgical Society of the Canadian Institute of Mining (CIM); The Minerals, Metals & Materials Society (TMS); and the Society for Mining, Metallurgy, and Exploration.

The deadline to advance register through this site has passed. You may register on-site during the following hours:

Sunday, October 10: 1:00 p.m.-7:00 p.m.
Monday, October 11: 7:00 a.m.-6:00 p.m.
Tuesday, October 12: 7:00 a.m.-6:00 p.m.
Wednesday, October 13: 7:00 a.m.-12:00 p.m.

Badges must be worn to gain access to the technical sessions, short courses, exhibition and social functions. The registration fee includes the welcoming reception, coffee breaks, conference banquet and access to the technical sessions and exhibition. The six conference publications and the lunch package are not included in the Registration fee.

The Copper 99 technical program will commence at 8:30 a.m. on Monday, October 11, 1999 and conclude at 5:00 p.m. on Wednesday, October 13, 1999. Approximately, 260 oral presentations are expected. The entire Technical Program may be downloaded as a PDF file using the free software, Adobe Acrobat, for more details. To participate in the technical program, access the TMS Conference Management System.

Additional submissions will be considered as Late News Posters. This will function as a regular Poster Session to be run on Tuesday, October 12, and Wednesday, October 13, 1999, from 10:30 a.m.- 4:00 p.m., in parallel with the other sessions.

Proceedings volumes will be available for sale at the conference. Delegates may reserve copies at pre-conference prices by completing the appropriate section during registration. There will be six volumes offered as follows:
Volume 1: Plenary Lectures/Industry Outlook & Economics/Applications

Volume 2: Mineral Processing/Environment & Safety

Volume 3: Electrorefining & Electrowinning

Volume 4: Hydrometallurgy

Volume 5: Pyrometallurgy—Smelting Operations

Volume 6: Pyrometallurgy—Fundamentals, Process Modeling and Technology Development
Authors and session chairmen are required to attend the Authors' Breakfast on the day of their presentation. Please refer to the Technical Program for time and day information. The Authors' Breakfast will be held in the East Courtroom 3AB from 7:30 a.m. to 8:00 a.m.

Slide Preview Area: Authors are also invited to preview their slides in the West Courtroom 3CD during the following hours:

Monday, October 11, 7:30 a.m.–5:00 p.m.
Tuesday, October 12, 7:30 a.m.–5:00 p.m.
Wednesday, October 13, 7:30 a.m.–1:00 p.m.

Delegates to Copper 99 and will be invited to participate in a range of social activities during the conference. These functions are included in the registration fee for conference registrants. Tickets for accompanying persons may be purchased at the conference registration desk. Your Copper Conference badge must be worn at all times to get into the social functions. Please advise the registration personnel of any special dietary requirements. If you are not ultimately able to attend any of the following events, please advise the conference registration personnel to allow for an accurate guarantee. No refunds will be given.

Sunday, October 10: Welcoming Reception, 5:00 p.m.-7:00 p.m.
Monday, October 11–Wednesday, October 13: Continental Breakfast, 7:00 a.m.-8:30 a.m.
Tuesday, October 12: Conference Reception & Banquet, 6:00 p.m.-9:00 p.m.


In addition, two functions have been planned to take place during the conference which are not included in the registration fee. Cash Sales Luncheons will take place Monday, October 11–Wednesday, October 13, 12:30 p.m.–2:00 p.m. and a Cash Bar Reception is planned for Monday, October 11, 5:30 p.m.–7:30 p.m.

Also, a program designed for guests to the conference will include visits to places of interest in Phoenix and the surrounding area. Details regarding the available optional tours may be viewed on the Copper 99 Accompanying Person's Tours page.

The organizing committee for Copper 99 has reserved a block of rooms at the Pointe Hilton South Mountain Resort in Phoenix, Arizona. The deadline to reserve your housing accommodations in advance has passed. After the September 8, 1999 deadline, the conference rate and availability of the suites at the Pointe Hilton on South Mountain will not be guaranteed.

Available for download in portable document format, is a map of the Hilton area, including some directional information. For more housing information, contact the hotel directly:

Pointe Hilton Resort on South Mountain
7600 N. 16th Street, Suite 130
Phoenix, Arizona 85020
Telephone (800) 876-4683; fax (602) 870-2783



---
The information on this page is maintained by the TMS Customer Service Center (csc@tms.org).