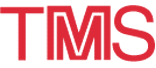 59th Annual Device Research Conference: Special Events
---
59th ANNUAL DEVICE RESEARCH CONFERENCE
June 25–27, 2001 · University of Notre Dame, Notre Dame, Indiana

The DRC brings together scientists, engineers, and students to discuss new and exciting breakthroughs and advances in the field of device research. The DRC is sponsored by the IEEE Electron Devices Society. The conference will be held at University of Notre Dame, Notre Dame, Indiana, from Monday, June 25 through Wednesday, June 27.

The DRC and the Electronic Materials Conference (EMC) of TMS will again coordinate activities. The EMC will be held at the same location on Wednesday, June 27 through Friday, June 29, 2001. Device-oriented papers should be submitted to the DRC and materials-oriented papers to the EMC.
TECHNICAL EXHIBIT
Exhibit Location: McKenna Hall (lower level)

On Wednesday, June 27, from 9:20 AM until 4:00 PM, DRC attendees are invited to attend the EMC Exhibition of electronic materials technology and related services. It is an opportunity for DRC attend-ees to meet EMC's world top electronic materials research and industry leaders in addition to learn-ing more about EMC products and services. You are encouraged to visit the tabletop exhibits and inter-act with the participating vendors.

Exhibit Dates and Hours:
| | |
| --- | --- |
| Wednesday, June 27 | 9:00 AM–4:00 PM & 7:00 PM–9:00 PM |
| Thursday, June 28 | 9:00 AM–4:00 PM |

NOTE: Companies interested in participating in this exhibit, should contact TMS for details and exhibitor information at the following:
Cindy A. Wilson, Exhibits Coordinator
TMS/EMC Technological Exhibit
184 Thorn Hill Road
Warrendale, PA 15086-7514
Telephone: (724) 776-9000, ext. 231
Fax: (724) 776-3770
E-mail: wilson@tms.org
SOCIAL FUNCTIONS
Welcoming Reception

All attendees are invited to attend a Welcoming Reception on Sunday, June 24, from 6:30 PM–8:30 PM at the University of Notre Dame in McKenna Hall.

Monday Poster Session

The poster session will be held Monday evening in the DeBartolo Hall. A buffet reception will also be held concurrently beginning at 5:30 PM. Presenters will be on hand to discuss individual posters.

Tuesday Conference Picnic

On Tuesday, June 26, from 6:00 PM–8:00 PM, conference attendees and their guests will have the opportunity to enjoy a catered picnic at St. Mary's Lake on the grounds of the University of Notre Dame. The lake is easily accessible by walking. The cost of this event is included in full conference and student registration fees.

The cost of the conference picnic for spouse and guests is $30 for adults and $15 for children 12 and under. You may order tickets for this event on the registration form. You are encouraged to purchase your tickets in advance. Tickets will be available for purchase at the DRC registration desk. Deadline for ticket sales will be Noon on Monday, June 25, 2001.

Tuesday Rump Session

This event is also planned on Tuesday, June 26, af-ter the DRC Conference Picnic. The Rump Session will take place from 8:30 PM–11:00 PM in DeBartolo Hall.

Informal Coffee Breaks

During the intermission of morning and afternoon sessions, informal coffee breaks will feature coffee, tea, assorted pastries, and sodas to be served in DeBartolo Hall.
---
The information on this page is maintained by the TMS Meetings Department (mtgserv@tms.org).