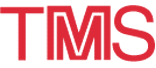 59th Annual Device Research Conference: Registration Information
---
59th ANNUAL DEVICE RESEARCH CONFERENCE
June 25–27, 2001 · University of Notre Dame, Notre Dame, Indiana

The DRC brings together scientists, engineers, and students to discuss new and exciting breakthroughs and advances in the field of device research. The DRC is sponsored by the IEEE Electron Devices Society. The conference will be held at University of Notre Dame, Notre Dame, Indiana, from Monday, June 25 through Wednesday, June 27.

The DRC and the Electronic Materials Conference (EMC) of TMS will again coordinate activities. The EMC will be held at the same location on Wednesday, June 27 through Friday, June 29, 2001. Device-oriented papers should be submitted to the DRC and materials-oriented papers to the EMC.
ON-SITE REGISTRATION
The deadline to register in advance for the meeting has passed. To attend, it is now necessary to register at the meeting site. On-site registration will be located in McKenna Hall and will begin on Sunday afternoon continuing Monday morning through Wednesday morning during the following hours:
| | |
| --- | --- |
| Sunday, June 24 | 4:00PM-9:00PM |
| Monday, June 25 | 7:30 AM–5:00 PM |
| Tuesday, June 26 | 7:30 AM–5:00 PM |
| Wednesday, June 27 | 7:30 AM–5:00 PM |
TMS NON-MEMBER ATTENDEES
Become a TMS Member! TMS addresses the issues in Electronic Materials.
Get involved with the activities of the Electronic Materials Committee.
Tap into a monthly archival reference source for scholarly work on electronic materials and resultant devices by subscribing to the Journal of Electronic Materials.
Network with a prestigious membership through international conferences sponsored by TMS
All TMS members receive discounted pricing on meetings, publications, and short courses. Members also receive a complimentary subscription to JOM, the highly respected society journal, and access to the TMS Membership Directory available on TMS OnLine.

To join today, complete and submit the TMS membership application. For more information, contact:
Telephone: 724-776-9000, ext. 221
Fax: 724-776-3770
E-Mail: membership@tms.org
CONFERENCE PROGRAM
A conference digest with session titles and abstracts of papers to be presented at the meeting will be made available for all registrants at the time of registration.

JOURNAL OF ELECTRONIC MATERIALS
JEM, a monthly archival publication of TMS and the Institute of Electrical and Electronics Engineers (IEEE), was created to serve as the publication of the Electronic Materials Conference. Throughout the year, JEM publishes selected papers presented at presented at this conference and others in the electronic materials field, and welcomes the submission of related electronic materials articles.

The journal contains technical papers detailing critical new developments in the electronics field, as well as invited and contributed review papers on topics of current interest, designed to enable those in the field of electronics to keep abreast of activities in areas vital to their own technical interests.

Articles that appear in JEM are reviewed, selected, and edited by peers in the field who serve as voluntary members of the editorial board or the board of associate editors or as section editors. Generally, they are members of the Electronic Materials Committee of TMS or are members of IEEE.
Theodore C. Harman
Massachusetts Institute of Technology
Lincoln Laboratory
244 Wood Street
Lexington, MA 02420-9108
Telephone: 781-981-4418
Fax: 781-981-0122
E-mail: tharman@11.mit.edu
Detailed manuscript submission guidelines are available from the JEM website.

JEM Subscription Information

The Journal of Electronic Materials acts as a forum for the rapid circulation of the results of original research, enabling those in the electronic materials field to keep abreast of activities peripheral to their own. The journal focuses on electronic memory and logic structures, magnetic-optical recording media, superlattices, packaging, detectors, emitters, metallization technology, superconductors, and low thermal-budget processing and includes general papers on electronic materials for device application, structure making, reliability and yield. Articles on methods for preparing and evaluating the chemical, physical, and electronic properties of electronic materials are also included.

JEM subscriptions are available in both print and electronic formats. In addition to receiving on-line access to the current issues of the journal, electronic subscribers have unlimited access to past journal issues with their subscription.

TMS and IEEE members receive significant discounts on JEM subscriptions. See the registration form to subscribe to JEM along with registration fees. Individual issues of the journal may also be purchased through the TMS Document Center for $15 a copy, plus shipping or contact TMS Subscriptions Representative, Mark Cirelli, at the following address.
Mark Cirelli
TMS Subscriptions
184 Thorn Hill Road
Warrendale, PA 15086
Telephone: 724-776-9000, ext. 251
Fax: 724-776-3770
E-mail: subscriptions@tms.org

POLICIES
Refund Policy: The deadline for all refunds was June 4, 2001. No refunds will be issued at the meeting. All fees and tickets are non-refundable after the June 4, 2001, deadline.

Americans with Disabilities Act: TMS strongly supports the federal Americans with Disabilities Act (ADA) which prohibits discrimination against, and promotes public accessibility for those with disabilities. In support of and compliance with this Act, we ask that those attendees of DRC requiring specific equipment or services indicate their needs on the housing and secure on-line registration form.

Policy on Audio and Visual Recording of Technical Paper Presentations/Sessions: TMS reserves the rights to any audio and video reproduction of all presentations at every TMS sponsored meeting. Recording of sessions (audio, video, still photography, etc.) intended for personal use, distribution, publication, or copyright without the express written consent of TMS and the individual authors is strictly prohibited.
---
The information on this page is maintained by the TMS Meetings Department (mtgserv@tms.org).