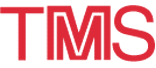 OMVPE-99: General Information
---
May 23-27, 1999 · NINTH BIENNIAL ORGANOMETALLIC VAPOR PHASE EPITAXY WORKSHOP · Ponte Vedra Beach, Florida

The Ninth Biennial Organometallic Vapor Phase Epitaxy Workshop (OMVPE), sponsored by the Electronic Materials Committee of The Minerals, Metals & Materials Society (TMS), will be held at the Sawgrass Marriott Resort in Ponte Vedra Beach, Florida, May 23-27, 1999.

It is now possible to download the entire advance meeting brochure as a PDF file using Adobe Acrobat.

Whether in research or industry, OMVPE is now a leading epitaxial-materials technology. The Ninth OMVPE Workshop follows the tradition begun at Cornell in 1983 and provides a forum for the exchange of recent scientific and technical knowledge. Scientists from industry, academia and government labs are invited to participate by presenting OMVPE related papers. Technical sessions will cover the spectrum from fundamental to applied OMVPE topics. Exchange is an important feature of this workshop. The site and format have been chosen to promote informal interaction and communication.

The technical sessions will commence on Monday, May 24, 1999, at 8:30 a.m. All sessions will be held at the Marriott and will consist of morning and evening presentation times. Afternoons will be left open with the exception of Wednesday, when there will be an afternoon poster session. Poster presenters are invited to set up their posters early in the workshop. For more details, you may download the technical program as a PDF file, using Adobe Acrobat.

Workshop topics will include:
Growth and doping mechanisms
OMVPE chemistry
Selective and non-planar growth
Nanostructured growth
In-situ diagnostics
Materials characterization
OMVPE of specific materials
Novel OMVPE-grown devices
Production and safety issues
The deadline to advance register for the meeting through this site has passed.

On-site registration will be held beginning Sunday and continuing through Thursday during the following hours:
Sunday, May 23, 3:00 p.m.-7:00 p.m.
Monday, May 24, 7:00 a.m.-12:00 noon, and 6:00 p.m.-9:00 p.m.
Tuesday, May 25, 7:00 a.m.-12:00 noon, and 6:00 p.m.-9:00 p.m.
Wednesday, May 26, 7:00 a.m.-12:00 noon, and 6:00 p.m.-8:00 p.m.
Thursday, May 27, 7:00 a.m.-10:00 a.m.
For additional information, please contact: 1999 OMVPE Workshop/Customer Service Department, TMS, 184 Thorn Hill Road, Warrendale, PA 15086-7528 USA; telephone (724) 776-9000, ext. 270; fax (724) 776-3770; e-mail csc@tms.org.

Various social functions have been planned to supplement the formal technical workshop. For details, visit the Social Functions page.

ATTENTION: Nonmember Attendees
NEW MEMBERS ONLY...
For only $45, you can receive a trial membership in TMS for the remainder of 1999. You will receive a six month subscription of the hard copy of JOM (formerly the Journal of Metals), enjoy discounts on TMS publications and conference fees, access and be included in the 1999 TMS Membership Directory on the World Wide Web (hard copy, too), plus receive an array of additional membership benefits and services.

All you need to do is complete a TMS application and return it to TMS staff at the Conference Registration Desk along with your $45 payment. Or, you may opt to mail your application and payment to TMS, 184 Thorn Hill Road, Warrendale, Pennsylvania, USA, 15086-7528, or fax it to TMS at 724/776-3770.
POLICIES
Refunds
Written requests must be sent to TMS Headquarters. No refunds will be issued after the May 3, 1999 deadline. A $50 processing fee will be assessed on all cancellations.
Audio and Video Recording
TMS reserves the rights to any audio and video reproduction of all presentations at every TMS-sponsored meeting. Recording of sessions (audio, video, still photography, etc.) intended for personal use, distribution or copyright without the express written consent of TMS and the individual authors is strictly prohibited. Contact Peggy Weiss, at weissp@tms.org to obtain a waiver release form.
Late News Papers
Additional presentations will be considered as late news papers. Authors of accepted late news papers will be notified prior to the conference. A copy of the abstract should be submitted through the TMS web site via the Conference Management System or by contacting the program chair at the address below, no later than April 23, 1999.
Dr. Steve Hersee, Chair OMVPE-99, Center for High Technology Materials, The University of New Mexico, 1313 Goddard, SE, Albuquerque, NM 87106 USA; telephone (505) 272-7823; fax (505) 272-7801; E-mail shersee@chtm.unm.edu
Publication of the Workshop Papers
Papers accepted for the Ninth Biennial Workshop on OMVPE will be reviewed for inclusion in a special issue of the Journal of Electronic Materials (JEM). Papers for the special issue must not have been published previously and are not currently under consideration elsewhere. The primary purpose of JEM is to provide an archival record of new and original technical work that advances the science and technology of electronic materials. Deadline for receipt of papers for possible inclusion in the October 1999 issue of JEM is May 25, 1999.
Papers should be sent to:
Robert Biefeld, Sandia National Labs
Department 1126, Box 5800, MS 0601, Albuquerque, New Mexico 87185-0601
Telephone: (505) 844-1556; Fax: (505) 844-3211; E-mail: rmbiefe@sandia.gov
Two copies of your manuscript (accompanied by a diskette containing your paper) must be provided along with the required copyright transfer form. For other paper submission details, access the Author Guidelines page in the JEM site.
Note that each paper must be accompanied by:
The corresponding author's name and full address, if possible.
An abstract and key words line.
A diskette containing the above-noted items.
A set of figure originals/glossy prints or good laser printer copies attached to the original copy of your paper.
Please note that the Journal of Electronic Materials, like many other scientific and technical journals, depends on author page charges for a significant part of its support. Therefore, a charge of $110 per printed page is levied for all papers published. One hundred reprints will be supplied without additional charge for every paper on which the payment of these charges is authorized.

A block of rooms has been reserved at the Marriott Sawgrass Resort, Ponte Vedra Beach, Florida. Housing must be reserved in advance and will be processed on a first-come basis. The deadline to advance reserve your housing accommodations through this site has passed. After the April 30th deadline, rooms may be available but cannot be assured at the special rates.

Phone the hotel and identify yourself as an attendee of the OMVPE Workshop in order to be provided the special housing rate of $165 (US) single/double (if still available). For those wishing to arrive early or stay after the Workshop dates, the special rate of $165 will be in effect three days prior and/or three days following the conference, subject to availability.

An advance deposit equal to one night's room and tax will be required when making your reservation. All major credit cards will be accepted for advance deposit. Upon arrival, the room payment will apply to the last confirmed night of the stay, and, in the event of early departure, the payment will be non-refundable. Guaranteed rooms will be held for the night of arrival only. Any reservations not canceled within 48 hours prior to arrival, or guests who do not check-in by 6:00 p.m. the following day, will forfeit one night's deposit.

Check-in time is 4:00 p.m. Room assignments prior to that time are on an availability basis. Check-out time is 12:00 noon. For more information, contact the Marriott directly by phone, mail, or fax:

Reservations, Sawgrass Marriott Resort
1000 PGA Tour Blvd.
Ponte Vedra Beach, Florida 32082
Telephone (800) 457-4653; fax (904) 280-3381
---
The information on this page is maintained by the TMS Customer Service Center (csc@tms.org).