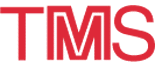 1999 TMS Annual Meeting: Short Course Description
---
February 28-March 4 · 1999 TMS ANNUAL MEETING · San Diego, California

The following short course is sponsored by The Minerals, Metals & Materials Society (TMS) and will be offered during the 1999 TMS Annual Meeting & Exhibition being held in San Diego, California, February 28-March 4, 1999, at the San Diego Convention Center.
Cathode Technology in Hall-Heroult Electrolysis
Presented by: Harald Øye, Norwegian University of Science and Technology and Morten Sorlie, Elkem, ASA
ABOUT THE PRESENTERS
Dr. Harald A. Øye is a professor of inorganic chemistry at the Norwegian University of Science and Technology. He has also served as the President of the Norwegian Academy of Technological Sciences. His research interests include aluminum and magnesium electrolysis, silicon for the chemical industry, molten salt chemistry, spectroscopy and transport properties. He has authored more than 300 scientific papers.

Dr. Morten Sorlie received his Ph.D. in inorganic chemistry from the Norwegian Institute of Technology in 1978. He is Corporate Specialist at Elkem ASA, a Norwegian aluminum, ferroalloys and materials company. He also holds a position as an adjunct professor at the Institute of Inorganic Chemistry at the Norwegian University of Science and Technology, and has authored or co-authored more than 80 papers dealing with high temperature chemistry.
Date: Saturday, February 27, 1999
Time: 8:30 a.m.-5:00 p.m.
Fees: $425 Member; $510 Nonmember
Who Should Attend: This course is recommended for engineers and supervisors in Pot Rooms and Cathode Repairs as well as R&D personnel working in aluminum electrolysis.

Course Overview: The course will draw on the 2nd and revised edition (1994) of Morten Sorlie and Harald Øye's book: "Cathodes in Aluminum Electrolysis," Aluminum Verlag 1994, but in less detail. The course will be self-contained as presented, but the above book will be useful for more in-depth information. Topics include:
Basic Construction and Materials
Start and Operation
Chemical Reactions
Physical Changes
---
Note: A tax deduction can be taken for all expenses of continuing education (including registration fees, travel, meals, and lodging) undertaken to maintain and improve professional skills. For more information concerning applicability, contact your local Internal Revenue Service office.

---
The information on this page is maintained by the TMS Continuing Education Department (bradel@tms.org).